Disaster Relief Programs Available From USDA Farm Service Agency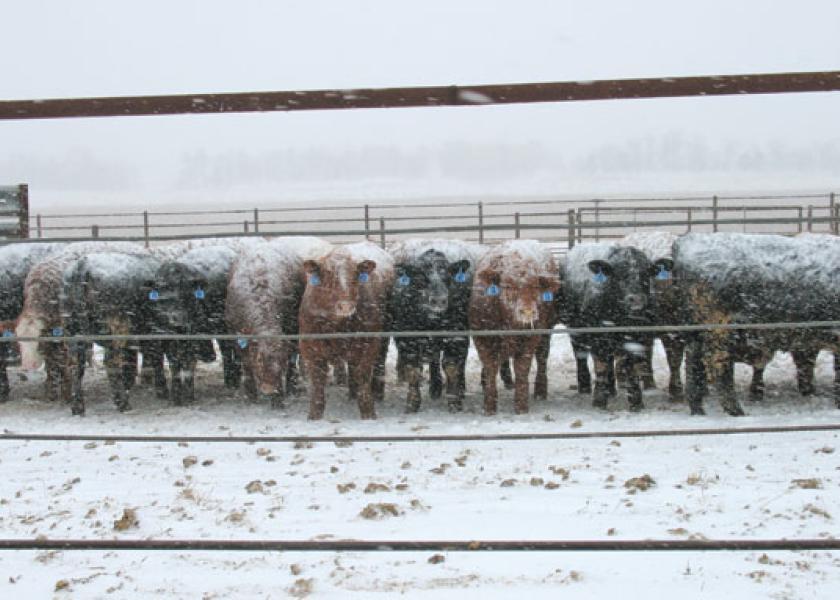 Extreme, low temperatures are taking a toll on livestock and other agricultural entities this week across parts of the Midwest and into areas of the South. The USDA Farm Service Agency (FSA) offers some standing disaster programs to help assist food animal producers and others who are being affected by the cold, reports acting FSA Administrator, Steve Peterson.
"That includes the livestock indemnity program which pays for livestock losses, for livestock (affected) as a result of adverse weather," Peterson told AgriTalk Host, Chip Flory, on Friday afternoon.
Peterson told Flory that producers who have to purchase forage or feed as a result of the extreme low temperatures and heavy snows can get some cost-share assistance.
"In those areas, the program helps step in if you're having trouble getting out there and getting hay to cattle," Peterson said, as a for instance. "Ultimately, it could compensate producers for snow removal, so that they could actually get hay delivered or feed delivered."
The FSA also offers the Emergency Conservation Program. "Many producers are probably familiar with that around fencing and repairing fencing," Peterson says.
Another program Peterson referenced is a standing disaster program called the Tree Assistance Program.
"That program pays for cost-share to reestablish orchards and nurseries that may have been damaged by freeze," he says. "If you've got ice hanging on limbs, and it damages the limbs, we can cost-share to rehabilitate those trees; or, if in fact they die, we can help you have those orchards or stands reestablished."
Peterson encourages producers to document their losses now, before they apply for any of the disaster relief programs available.
"One of the key things that the livestock indemnity program relies on is beginning inventory – those inventories before the adverse weather occurred," Peterson says. "Also, if there are pictures of where they're out feeding, and they can take a picture of the livestock or take a picture of that dead calf, that documents the fact the losses have occurred. That goes a long way with regard to us being able to file the application and minimize questions," he adds. "Document, document, and that'll help producers get through the application process."
Along with that, Peterson reminds producers to take advantage of risk tools, such as risk insurance or the non-insured Crop Disaster Assistance Program. "Obviously, any winterkill that they see on small grains or alfalfa or forage that may be as a result of the freeze, I would just recommend that they talk to the local agent to have discussions about losses that they may be suffering," he says.
Listen here to get the full overview on disaster relief programs the FSA offers and how to apply for them: