4 Factors Driving the 2019 Grain Elevator Outlook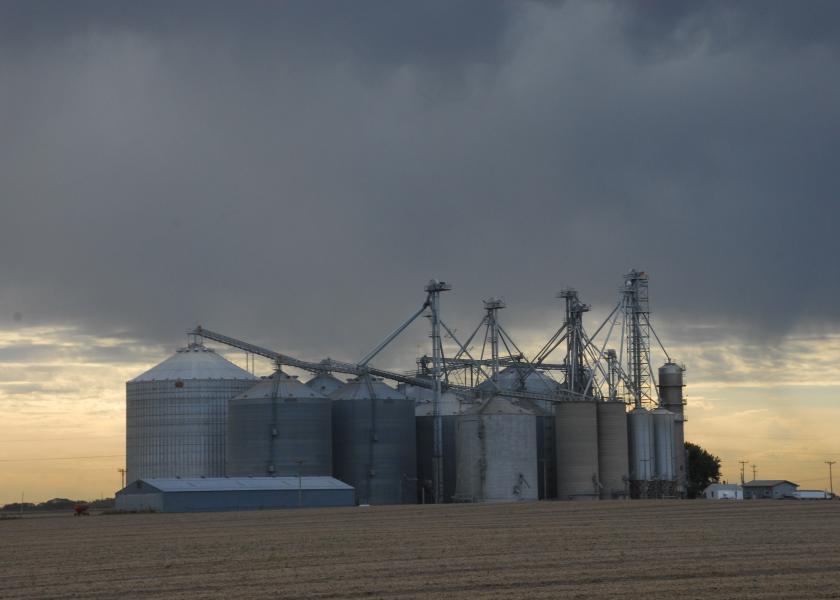 "Cautious." That's the word Will Secor, a grain and farm supply economist with CoBank, would use to describe the year ahead for grain elevators. 
"There are some bright spots based on the fundamentals for corn and wheat," he says. "But there's extreme caution when we think about the overall picture, as we incorporate what is going on in the soybean market."
Even with the recent news of President Donald Trump and Chinese President Xi Jingping agreeing to a trade truce, uncertainty remains. Combine that with farmers in challenging financial positions, likely interest rate hikes and other macroeconomic forces, and the outlook for grain elevators in 2019 looks volatile.
For next year, Secor is watching four major factors.
1. Storage
"The big issue is the large crops," he says. "For an elevator, it's not just the size of the crop, but it's where the crop is; we have some surpluses in localized areas, but generally, there is tight supply of storage and capacity."
Illinois and Nebraska will have the largest grain storage shortages, Secor says. Iowa, Kansas, Indiana, South Dakota and Ohio will also come up short. 
Source: USDA, CoBank
"We're hearing of a lot of producers using ag bags and opening up bins they haven't used in years," he says. "It'll be really interesting to see how it plays out."
2. Carry in the market.
Currently, farmers are seeing good returns for storage, Secor says. The market's spread is being driven by the big crop and variable demand.
3. Basis
Soybeans have been the driver in basis levels, Secor says. 
"When you look at soybeans in the Dakotas, you have very, very weak basis due to the lack of P&W export movement for soybeans," he says. "When you look at the rest of the country, you also see weak basis for soybeans, due to the demand issue and the size of the crop."
Corn basis has also been highly variable, based on the region. 
4. Transportation 
From a transportation perspective, Secor is watching two elements: diesel prices and truck drivers.
"Diesel prices are leveling out, but remains above year-ago levels," he says. 
On the labor side, he says, the biggest challenge is for elevators to get someone in a truck who can reliably deliver grain—at an affordable level. 
"There's a lot of wage pressure from the rest of the really strong economy here in the U.S.," he says.
Secor spoke at the National Grain and Feed Association's Country Elevator Conference, which is happening Dec. 2-4 in St. Louis. 
What bids and basis levels are your local elevators offering? Check them with AgWeb's Cash Grain Bids.