Southern States Cooperative Hosts Chinese Ag Officials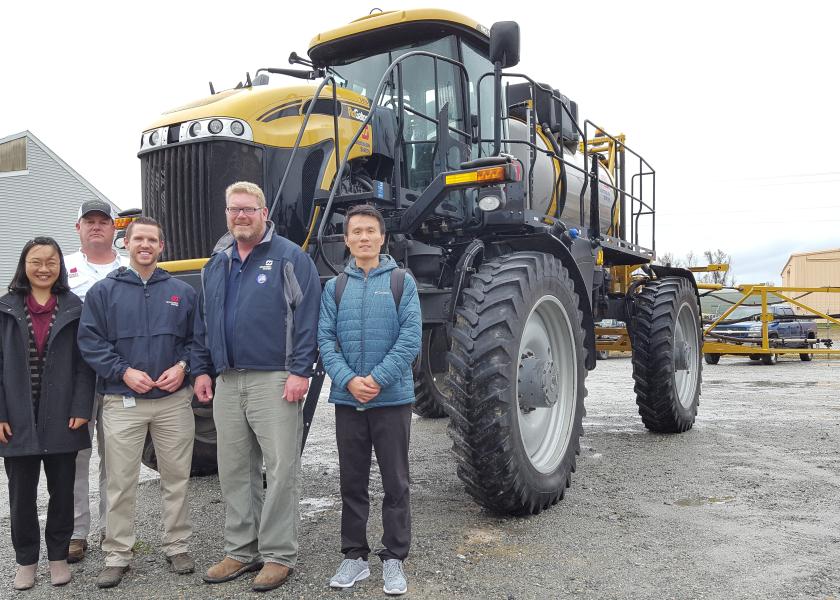 Southern States Cooperative recently hosted two officials from the Ministry of Agriculture and Rural Affairs of the People's Republic of China as part of a six week visit.
"We were honored to provide insight and expertise into how Southern States and other cooperatives operate to serve our members and non-member customers." President & CEO Jeff Stroburg said in a news release. "I think they gained a better understanding of the tremendous value that cooperatives provide farmers in the United States."
The goal of the visit was to understand agricultural cooperatives in the U.S.—their organization and operations.The tour included visiting Southern States' fertilizer plant in King William, Va., as well as an on-farm visit with Calvin Haile, who farms 2,800 acres near Dunnsville, Va. Southern States and Calvin Haile were named one of The Fertilizer Institute's 4R Advocates in 2016. Southern States was also a winner of a 2016 Precision Impact Award.
"One of their goals during their 6-week visit to the United States was to witness a U.S. farm operation, so it was great to be able to show them Haile Farms' well-run operation." said spokesperson, Chris Carter in a news release. "They were thoroughly impressed with the size of the operation and asked Calvin and Southern States agronomists a lot of great questions."