WinField United Donates Wind Tunnel To Further Drift Research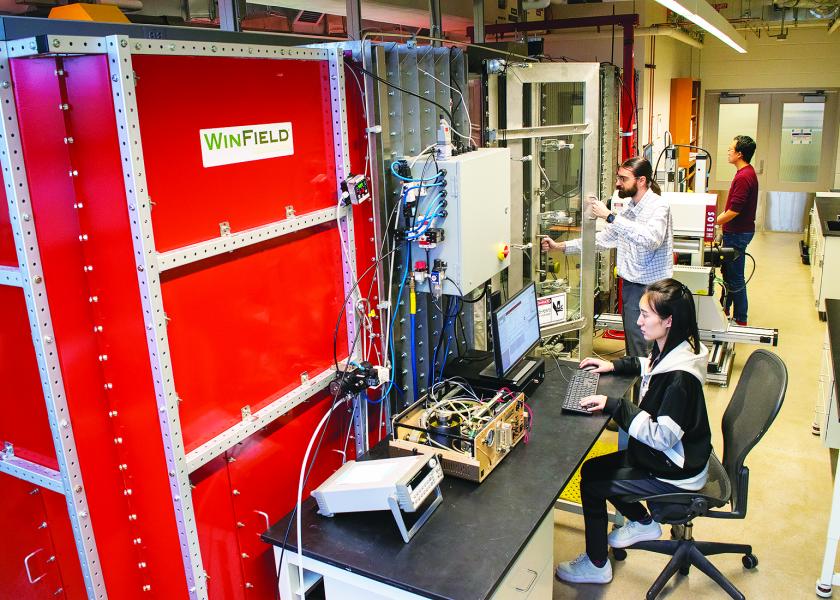 In the middle of November, a ribbon cutting was hosted to officially unveil a new research asset at the University of Minnesota. WinField United donated its wind tunnel at the school's Aerosol Diagnostics Laboratory part of the College of Engineering and Department of Mechanical Engineering. The wind tunnel came from WinField United's new Innovation Center, which was expanded last year and a new, customized wind tunnel was installed there.
"There's not a huge difference in the function of the wind tunnels," explains Dan Bissell senior research engineer with product development at the Innovations Center. "What's exciting about donating the wind tunnel to the Aerosol Diagnostics Laboratory is that they focus on aerosol research, which will provide us a new way to study spray drift. It's a natural extension of their science."
Bissell explains since the reintroduction of dicamba, there has been an increasing focus on understanding spray drift.
"We are reshaping the hammer that we swing to build the house for the grower," Bissell says. "There is a deficiency in the science we use right now. Because if there wasn't we wouldn't be having the problems we see right now."
He says a partnership outside of agricultural studies, at the College of Engineering and specifically in a complementary science such as aerosol research will yield results.  
"With this combined research effort of having the two wind tunnels, one at our Innovation Center and one at the university, we will be looking to take stuff that happens out in the field and translate it to repeatable experiments that we can evaluate in the laboratories," he says. "What I am looking for is that they can advance the science that we use to develop products, which helps retailers and farmers reduce the risks with spraying."
In physical size the wind tunnel is 10' tall, 20' long and 25' wide.
While the second wind tunnel became an operational research asset in November 2018, the researchers at University of Minnesota and WinField United would not be surprised to have some takeaways from the research efforts in the next 12 months.
"The University of Minnesota has a long history in aerosol science and particle technology—the study of the transport of small particles through the air," explains Chris Hogan, associate professor and director of graduate studies in mechanical engineering. "We have the capabilities to directly study transport of particles that are 10 um and smaller, 10 um is less than half the diameter of your hair. What's exciting about this new tool for our research is we know that the findings will have a real world impact."