What You Need to Know About Rain, Inputs and Opportunity in Cover Crops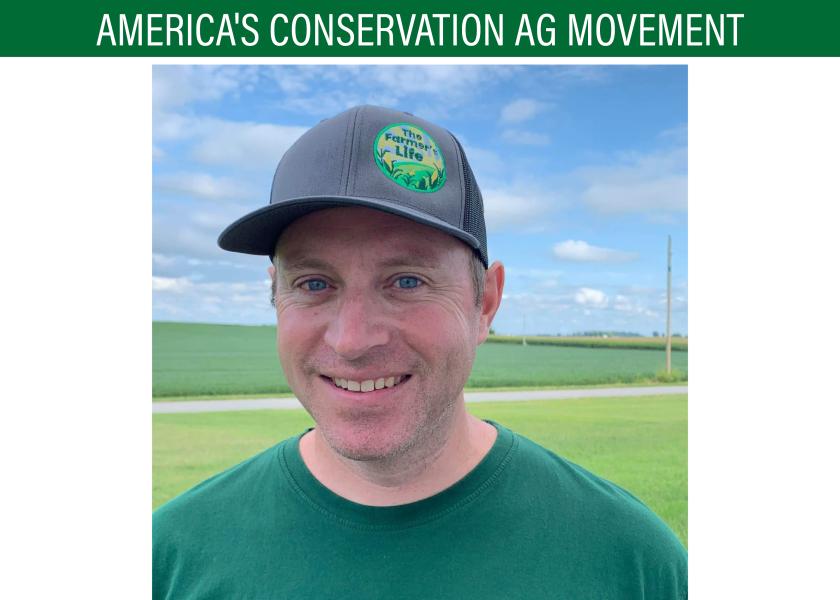 When he came back to the farm 11 years ago, Brian Scott was determined to protect his family legacy, while still trying new practices. Today, he and his father farm about 2,500 acres of diverse crops in Monticello, Ind.
They grow three kinds of corn: popcorn, waxy and dent, along with wheat and soybean acres. Cover crops, Conservation Reserve Program (CRP) buffers and soon a pollinator plot also live on many of their fields. They're also 100% no-till.
"When I came back in 2009, we had too many full-time people," Scott says. "By making changes to use conservation, we've cut out a lot of the extra time and labor it takes to farm."
That doesn't mean it was always easy. No-till had few curveballs for Scott, but cover crops presented challenges that still require tweaks today.
"The rule of thumb around here is to wait until soybeans have hit about 50% leaf drop to fly in cover crop seed," Scott explains. "That tends to be in the middle of September, which can be a little late to get the crop established. Now, we're flying beans on the last week of August, regardless of what the beans look like because that three weeks of heat is more important than being shaded or not."
It takes tweaks field by field though, because as you move north, the heat dissipates faster and could require an earlier planting date. So, it's a constant game of wits.
When it rains
The 2019 spring season was especially challenging and forced Scott to try a new practice — perhaps before he was ready to make the leap: planting green. To his surprise, it wasn't as hard as he thought.
"We planted beans into cereal rye that was only about 4" to 6" tall," he says "I actually like this better because we've had trouble in the past with beans getting too tall when planted into the much-taller rye."
The cover crops help keep the ground firmer in the spring, too, which means he experiences fewer planting delays. In addition, no-till not only helps with ground firmness, it saves him considerable time.
"We don't have to have another guy in the tractor in the spring; it's just me and dad," Scott says. "I'll run the planter, and he'll run seed to me. And in the fall, when guys are rushing to get a tillage pass, sometimes in not so great conditions, we can finish harvest on our terms and start plans for next year."
Benefits beyond the soil
Obviously one of the main reasons farmers employ conservation practices is to preserve the soil, and he's seeing that. Scott has less erosion, greater organic matter, better water holding capacity and has even seen yield benefit. In the end though, it has to pay off.
"One place I've seen savings is in my herbicide bill," he says. "I spread about 50 lb. of cereal rye and 50 lb. of potash to get a good pattern — about $18 per acre. I can typically wait until the middle of May to spray a burndown with residual, which means I can often skip my post-emergent herbicide application."
On top of herbicide savings, he's saved thousands on fuel by not tilling. Tillage takes high horsepower and a lot of fuel to move the earth — especially conventional tillage. Cutting out that pass means he doesn't have to buy new tractors from wear and tear, and he can continue to expand the farm because he knows that's an expense that won't be there.
"I have two little guys who might want this farm after me — conservation makes sense," Scott adds. "Plus, it's good on your checkbook. We're spending less on inputs than we did before."