Wage War on Winter Annuals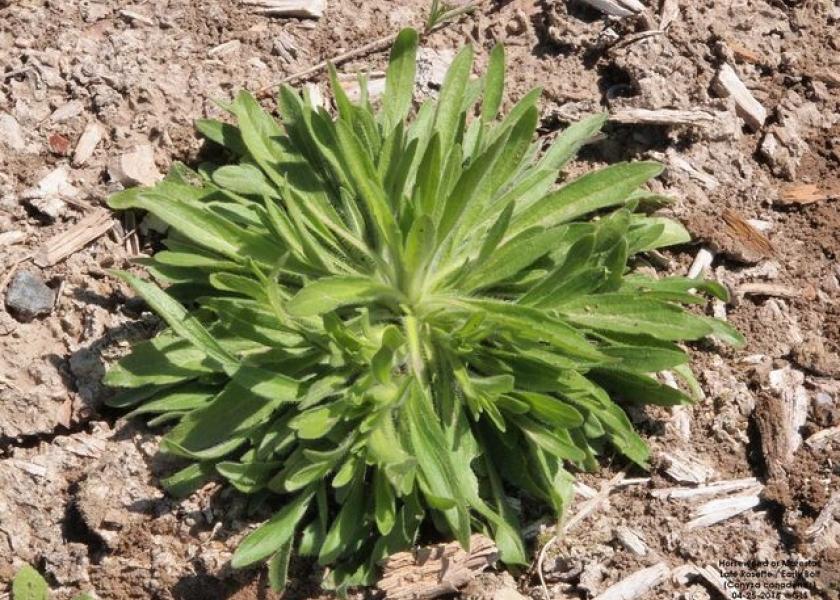 While summer annuals steal the spotlight in most cases, it's important you don't sleep on winter annual weeds. Early-season corn and soybean plants can suffer greatly when winter annuals are left unchecked, reducing yield before many even realize.
"Our recommendation has always been don't plant into fields that have any existing vegetation," says Aaron Hager, University of Illinois Extension weed scientist. "The risk is just too great, even if you have every intention of getting in quickly with a burndown or pre-emergent herbicide."
While in many areas it's still too early to plant, make a plan for how you'll manage winter annuals to get your crop off to the right start.
Know the weeds.
You might be familiar with the big-bad weeds such as marestail, but what about the smaller weeds that create a dense mat? Pay attention to the weeds present in fields to not only attack them this season but watch for invading or resistant species to impact future seasons.
"Typically, in March you'll see the weeds that emerged in fall and overwintered, such as chickweed, purple deadnettle, dandelion, cressleaf groundsel (butterweed) and, of course, marestail," says Mark Loux, weed scientist with Ohio State University. "And then you'll see spring emergence of some of these – chickweed and marestail, which actually emerges all year. After that, we'll start seeing it switch to some of the summer annuals. Giant ragweed is one of the earliest emergers that comes up at the end of March."
Marestail and giant ragweed are two species with widespread resistance to ESPS inhibitors (glyphosate) and many areas have multiple herbicide resistances within those populations. Use this information to inform your pre-plant or pre-emergent herbicide pass.
In addition, pay attention to that species mix. Cressleaf groundsel, for example, wasn't always common in fields.
"That's one we've watched increase over the past 25 years," Hager says. "We didn't used to see these yellow-colored fields in the spring like we do now [in Illinois and Indiana]. That's one that has evolved to become more common over time."
Know what populations could be increasing and double check that the herbicides or tillage passes you're using effectively kill these weeds.
Plan your attack.
Set the stage for a good season by killing weeds from the start.
"If they're not doing them, farmers need to put fall applications back into the equation," Loux says. Fall applications can help cap how big winter annuals get because they won't have extra months of growth. Smaller weeds are easier to control.
However, if you didn't do fall application in 2020 you can't turn back the clock, so here are some tips from Hager and Loux to get the crop started:
Get weeds killed before you plant. Consider burndown herbicides or pre-plant herbicides.
For spring applications, use residual herbicides to carry control further into the season.
Actively scout before and after herbicide applications. Look for escapes, know what weeds are there.
If using tillage for weed control, make sure there is a lot of soil movement. Vertical-type tillage might not disturb the soil enough to provide effective weed kill.
When weeds are 2" tall it might not seem like a big deal—but compared to seedling or unemerged corn, they're resource hogs. Take care of weeds before they outcompete your crops.
---