Pinnacle Agriculture Launches New Site, Pilots Online Orders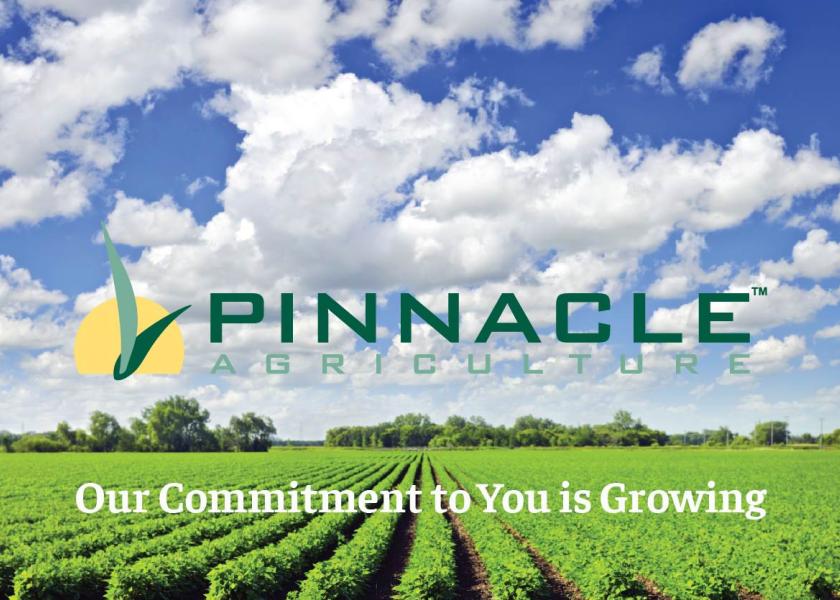 Pinnacle Agriculture Distribution has unveiled its new website and interactive customer portal, which includes a pilot program for online product orders in eight counties.
The customer portal, My Pinnacle, offers online statements, payment and product information for all customers. 
"The company is investing in the future," says Rob Marchbank, president and CEO of Pinnacle Operating Corporation. "With our new site, we want to be even easier to do business with, and the new site features are natural extensions of our business."
For now, the company is running a trial for online ordering of crop protection products. Pinnacle Agriculture carries products from Corteva Agriscience, Monsanto, BASF, FMC, and its own proprietary products, including Innvictis Crop Care. The pilot program is limited to eight counties in the southeastern U.S. 
As Marchbank explains, the online ordering options are "another way to have a relationship with our customers." 
"We are taking it measured and slow–on purpose. It's easy to have a site, but you still have to be able to deliver the last mile. You still have to have everything else that goes along with it: billing, credit, handling of returns, and more," Marchbank says. "So as we build our business, all systems and processes have to be joined up for a seamless customer experience."