Proagrica Details Its Vision for 100% Connectivity and E-commerce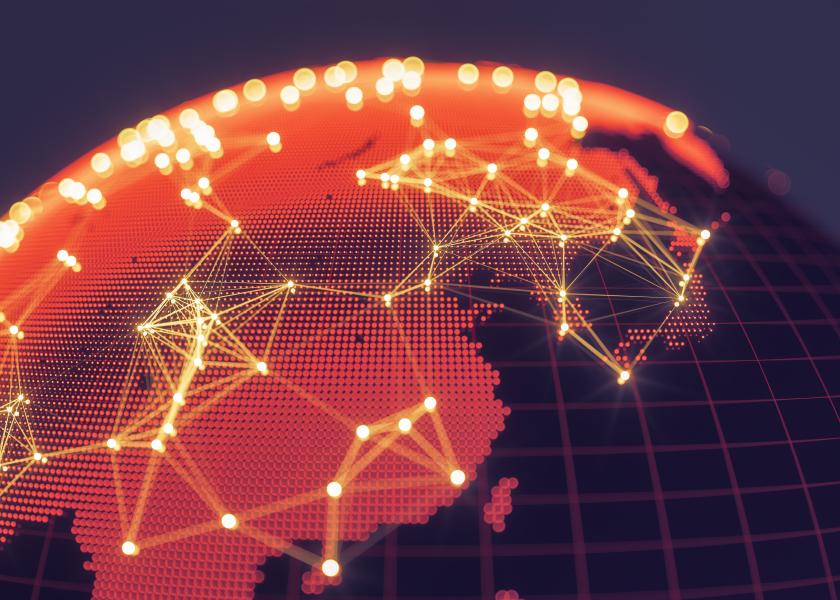 Since acquiring SST Software in February, Proagrica has been unfolding how it plans to integrate all of its software and functionality for the US ag market. The company says it's uniquely positioned to offer 100% connectivity in ag.
"To me, connectivity is the method to connect all transactions electronically. It's a way for users to seamlessly interact with data interchange, pass orders, and send notifications of orders received and orders shipped," says Matt Waits, president of Proagrica, The Americas.
He says a benefit for the legacy SST products in joining Proagrica is the capability to integrate with Interlok, Proagrica's connectivity solution that has been used for 20 years across its global market.
What has yet to be done, but is now possible, according to Waits, is linking e-commerce components with geospatial data.
"Through years of experience working in the sector, we are able to connect agronomy workflows and seamlessly integrate that data with a business' established systems —so ag retailers can make recommendations in the field, on pesticides, or seed, or fertility, and then be able to connect to e-commerce solutions," Waits says. "From there farmers can see the geospatial recommendations and confirm that recommendation through purchasing and delivery options."
With its goal toward 100% connectivity, Proagrica cites 4 key benefits:
Automated ordering

Quick response

Improved efficiency

Increased customer loyalty
As Waits says, e-commerce is something retailers are wrestling with—in terms of how it will change their business and the options in creating that path.
"Today, many retailers still don't believe that e-commerce is important to their farmer customers. And it may be a small percentage today, but in the coming year it'll be a more important solution to have for any ag retail business," he says.
He says e-commerce isn't going to "kill" the relationship with farmer customers, but it won't require that every transaction is face-to-face. Waits also says a common theme he's hearing from retail customers is the desire to do more planning with the farmer and get engaged in their decision making process earlier.
"That is where the opportunity with e-commerce is uncovered—retailers being able to provide information and insights from the data they help farmers collect and analyze. But it starts with getting the data together, getting it cleaned up, and making it useful," Waits says.
He says it's been data fragmentation that has held back ag from becoming 100% connected. With the new advanced integrations, and e-commerce options in development, Proagrica is aiming to fix just that.