Verdesian Launches Trident Nitrogen Stabilizer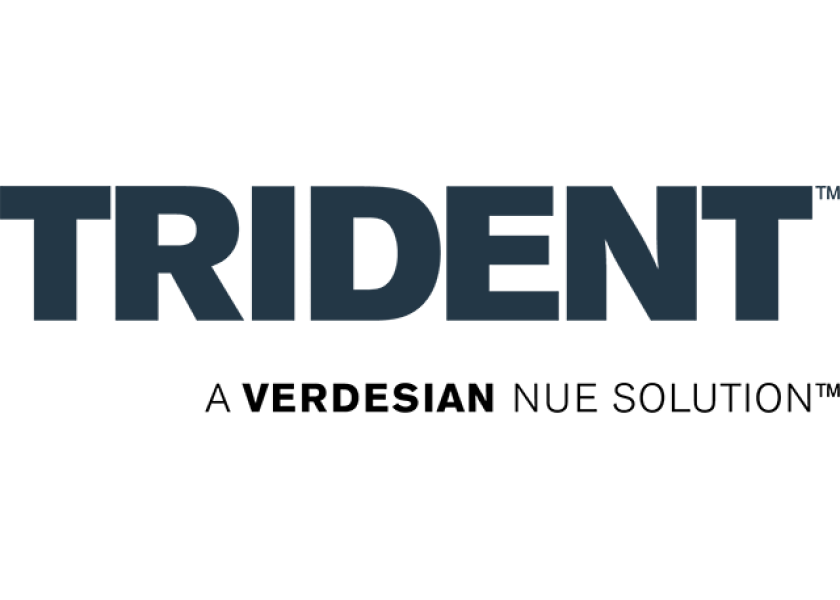 With protection against volatilization, nitrification, and denitrification, Verdesian is launching Trident. The company says this product is built with its patent-pending combination of a co-polymer and solvent blend with time-tested active ingredients NBPT and DCD. 
"While many nitrogen stabilizers on the market focus on protecting against a single form of nitrogen loss, Trident gives growers confidence that, whatever the weather brings, they have a product that will help protect their nitrogen investment against all forms of loss, and improve their Nitrogen Use Efficiency" Mike Zwingman, Verdesian's Senior Technical Services Manager said in the product launch.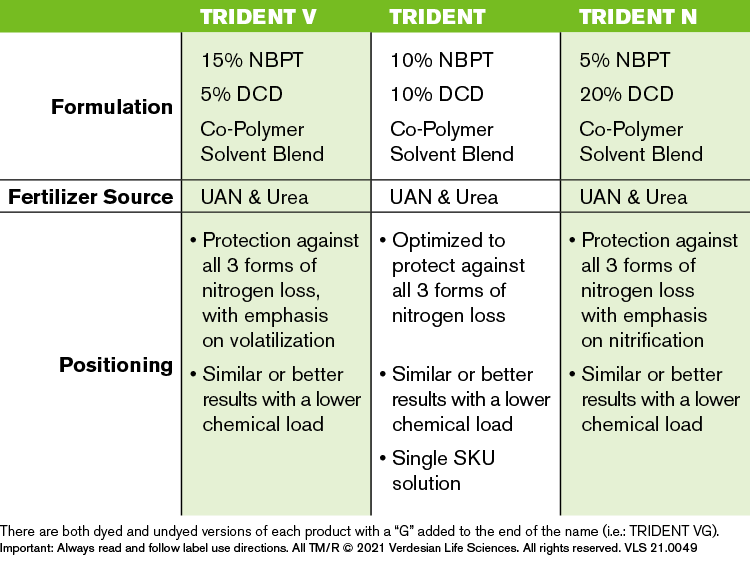 Available in three formulations (Trident V, Trident and Trident N), the product can be blended with UAN or urea to protect against all three forms of nitrogen loss. 
In its initial trials from 2020, Verdesian says Trident provided for a 4.6% yield increase vs untreated across 16 sites and 80 replications in 12 states. 
And the company says a benefit is a flexible use rate of 1.5-2.5 quarts per ton of fertilizer. This allows  growers to maintain performance but lower the chemical load by up to 40% compared to other NBPT-based products.