Taranis Relocates Global Headquarters to U.S.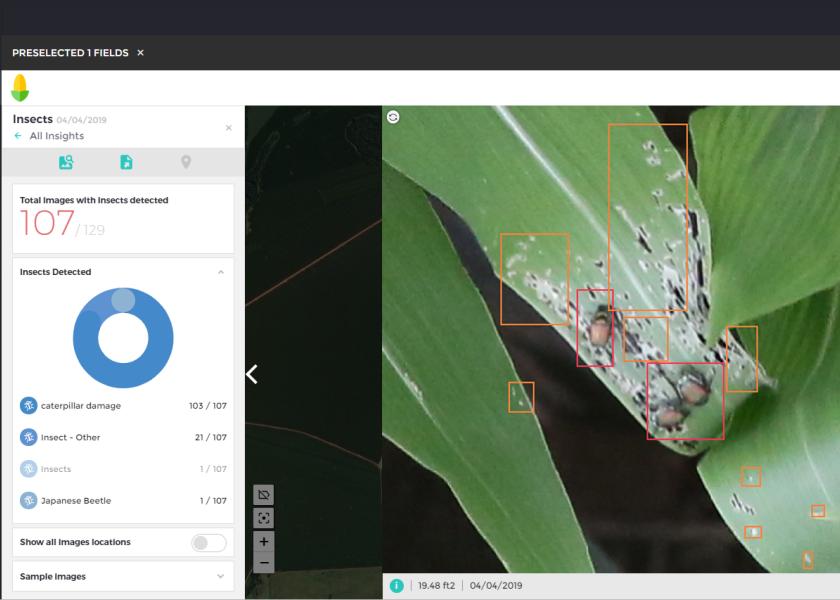 As it looks to define a new category in agriculture—precision scouting—Taranis is taking the step of moving its global headquarters to the company's No. 1 market—the U.S. Its innovation center will remain in Tel Aviv, Israel. 
The move to place its headquarters in Westfield, Ind., is to be closer to the customer and continue its fast-pace growth explains North American GM and Vice President of Sales Mike DiPaola. He references the company's $30 million investment round earlier this year as another milestone and "vote of confidence" in the technology. 
"We have really been able to increase the scale at which we deliver our product since March," DiPaola says. "With precision scouting we do the flight planning and data acquisition of high resolution, leaf-level imagery-and then apply artificial intelligence and machine learning to make the data meaningful."
One tool that has helped the company grow in scale is the Taranis CONNECT app, which DiPaola says is critical to deliver data in a easy to understand and easily accessible way. 
"We sell our product to those who serve the grower, so that they can collaborate in real-time and in a real way," he says. "It's key we are part of the solution in removing the frustrating or difficult parts for customers."
DiPaola shares the company has a lot more innovation coming, and the announcement of the new headquarters will be a springboard for new products and services. 
"We are going to use artificial intelligence and machine learning to bring the farmers' trusted advisor improved ways to deliver added value to the farmer. For example, how we can help advisors prioritize and perhaps predict what will happen in field so they can understand economic thresholds even better."
In addition to the U.S., the company has a footprint in Brazil, Canada, Russia, Ukraine and additional South American countries.