Farmers Edge Forges New Partnerships, Announces Upcoming Features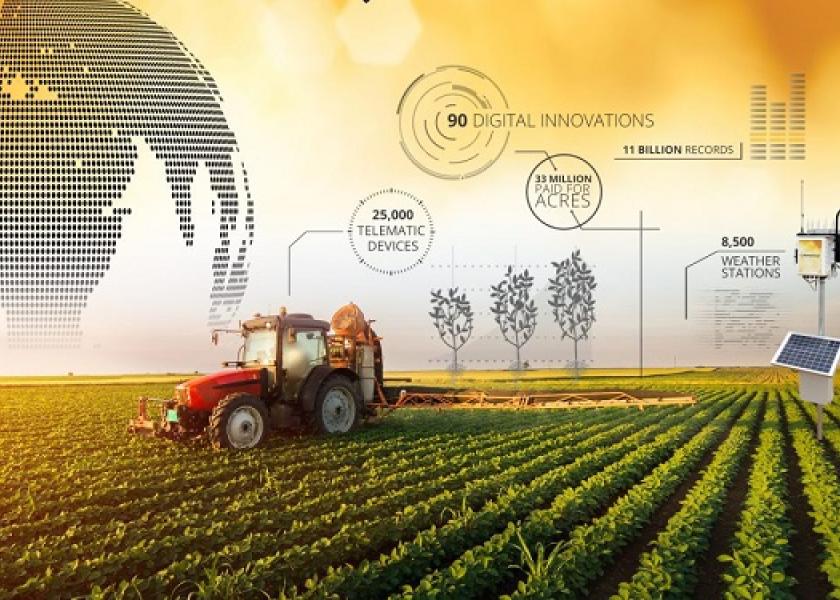 Earlier this spring, Farmers Edge released its product road map--detailing features to be added through 2019. Last month, the company and Raven Industries announced a collaboration to further advance precision tools to leverage streaming data transfer between CanPlugs and Raven Slingshot and field computers. And this week, Farmers Edge and Lindsey Corporation announced a partnership integrating FieldNet and the Farmers Edge digital platform.
"Our strategy is rooted in whole-farm integration. Data integration is critical to help growers make the best possible decisions, maximize farm productivity and efficiency," Wade Barnes, CEO of Farmers Edge said in a press release. "This partnership is another piece of the puzzle in our execution to build one digital platform that unlocks the value of data and addresses all aspects of farm management – from seeding to harvest, and everything in between, including irrigation management."
Since launching in 2014, the company expects to surpass 8,500 weather stations and 25,000 telematics devices in the field this year.
The additional product enhancements from Farmers Edge platform include (and click here for full feature descriptions):
FarmCommand Mobile App
Crop Health Change Alerts
Gen. 2 CanPlug
Rapid Data Processing Engine
Harvest Manager
Profits-on-the-Go
Treatment Analysis
Insurance Products
eScout
Inventory Management
Advanced Equipment Reporting
Advanced Variety Benchmarking
Growth Stage Modeling
Pest Prediction
Enhanced Yield Prediction Tool