AgPro Readers Name 2018 New Product Of The Year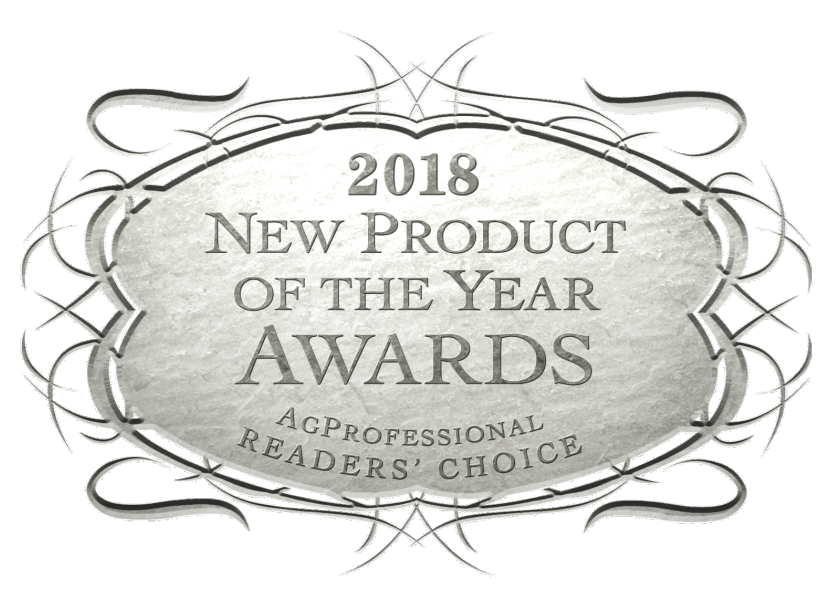 How technology is changing ag retail is highlighted once again in the AgPro Readers' Choice New Product of the Year Contest. Ten finalists were published, and the AgPro readers voted for their choice. The winner of the 2018 New Product of the Year was the Nutrien Ag Solutions' customer portal, and the runner-up was The Climate Corporation's Seed Advisor.
Tool adds more facets. In July 2018, Nutrien Ag Solutions launched its customer portal as part of the integrated digital platform. The customer portal connects farmers with the company's precision ag services and Nutrien Ag Solutions' agronomists and field service representatives wherever and whenever.
"The customer portal is a digital toolkit growers can use to leverage Nutrien Ag Solutions' scale and knowledge to optimize their farm operations," says Sol Goldfarb, vice president, digital strategy, at Nutrien Ag Solutions. He explains the customer portal was built in direct response to grower requests.
"We want to connect the dots for growers. When we started working on the platform, growers told us how we could make it even easier to work with Nutrien Ag Solutions," Goldfarb explains. "For example, they told us they wanted a way to access their invoices and pay their bills, so we worked with them to develop a convenient online invoice and payment option. And we'll continue to work with our growers and roll out new features—this is just the beginning."
Currently using the platform, growers can manage their account, learn about products and services, get alerts and make payments.
In the first quarter of 2019, Nutrien Ag Solutions is launching e-commerce capabilities on the customer portal with the ability to make purchases and reorders. Additional benefits will include crop planning and agronomic advisory tools to help growers make better-
informed decisions.
"We hold true to the notion of solving real problems for growers in innovative ways and then enlisting those growers to help us refine and improve the platform," Goldfarb says. As one example of feedback quickly turned into improvement, he points to the registration process, which at first growers described as clunky, but it was quickly streamlined and delivered to customers. Recently, Nutrien Ag Solutions added rich weather information including videos and interactive content powered by Agrible, a company Nutrien Ag Solutions acquired this past summer.
"We invited growers to develop the customer portal with us, and we are focused on being fast, flexible, adaptive and personalized," says Richard Penhale, director, digital experience, at Nutrien Ag Solutions. "Our goal is to combine the knowledge our people provide with digital insights that improve growers' outcomes year over year."
Computer modeling meets seed selection. Seed Advisor from The Climate Corporation integrates data from Bayer's seed genetics library with millions of field data points in the Climate FieldView platform to identify and predict what hybrids perform well under specific conditions. In 2018 Seed Advisor was field-tested across more than 100,000 acres in three states. For 2019, the limited product rollout will be doubled to six states.
"In 2017, we saw a 6-bu. lift to yields, and in 2018, we saw more than a 9-bu. lift," says Mark Young, chief technology officer. "These yield gains are independent of other factors—this is simply the benefit of using artificial intelligence to help place the best hybrid on the right acre."
Young says the company is seeing increased interaction between dealers and customers together using FieldView and its associated tools.
"Using technology to help farmers and their trusted advisers collaborate to make better decisions is where Seed Advisor really shines," he says.