Deere & Co Helps Brazilian Farmers Bridge the Digital Divide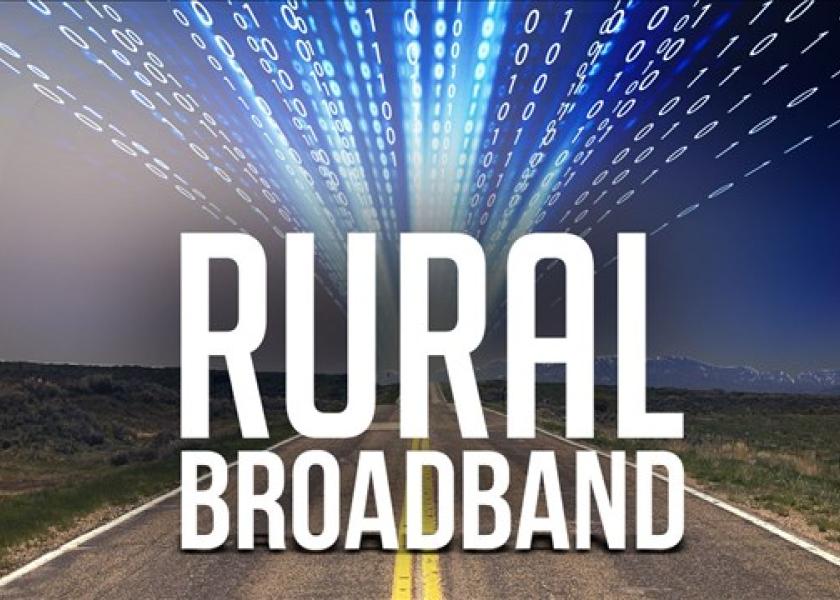 (Bloomberg) --
Brazilian farmers need wifi.
Home to some of the world's most sprawling mega-farms, Brazil lags far behind a global digital revolution to automate agriculture. And all for the simple lack of a viable rural communications network. Now, at least one farm-equipment maker eager to sell high-tech gear is stepping into the breach in a bid to help build out wireless coverage.
This spring, Illinois-based Deere & Co. launched a program to connect Brazil's vast farm fields to a data network. Deere, teaming with telecom supplier Tropico to sell towers and antennae throughout the countryside where Internet service has been largely absent. Other farm-equipment makers are pursuing similar strategies. AGCO Corp., a manufacturer of tractors and other equipment, is exploring linking its gear to the cloud via satellite where a cellular system isn't available.
The idea in both cases is to enable farm managers to monitor field work remotely in real-time, analyze data and make timely decisions about planting and harvesting schedules.
Precision Agriculture
Farmers will pay for installing the antennas. Once they're connected, Deere's hopeful operators will line up for state-of-the art networked tractors and other gear needed to take full advantage of what's become known as precision agriculture.
"We want to try to make it happen quicker," Sam Allen, chief executive officer of Deere, the world's largest producer of farm machinery which has made precision agriculture a primary focus, said in an interview with Bloomberg earlier this year.
Precision agriculture refers to the deployment of GPS technology, big data and artificial intelligence to boost yields . It's already a booming business, with projected annual global growth of 14 percent to $10 billion by 2025. Brazil's lack of rural communications means it's years behind in the implementation.
While the country's main farm belt is often called "Brazilian California," its cellular and data connections in the fields are so tenuous that simple mobile conversations are barely possible, according to Walter Maccheroni, innovation manager at Sao Martinho SA, one of Brazil's largest sugar exporters.
Getting Ready
Getting wired could change everything.
Brazil is the world's top exporter of soybeans, coffee and sugar thanks to gigantic farms that have been carved out of a vast expanse of jungles and plains over recent decades. But the lack of connectivity means producers can't assess planting or harvesting data in real time. A fully networked Brazilian farm industry could translate to efficiency gains worth from $5.5 billion to $21.1 billion by 2025, according to a study from McKinsey Global Institute that was mentioned in a report from Brazil's development bank BNDES.
Brazil's vast farms are getting ready. SLC Agricola SA -- which cultivates an area bigger than Rhode Island with soybeans, corn and cotton -- has been training technicians to analyze data from the fields. The Sao Paulo-listed company has also created a special committee to guarantee information security and evaluate hundreds of apps submitted for its use by software developers.
The country's sugarcane mills are also gearing up. With a fleet of more than 2,000 vehicles, Sao Martinho is building a network of transmission towers to integrate field activities over 300,000 hectares (740,000 acres) with a central control center that would help anticipate fueling requirements and mechanical problems.
Own Solutions
The limited Internet coverage in the fields drove another sugarcane giant Raizen Energia SA to create its own solutions to link cane fields to the central operation controlling department located as much as 800 kilometers (500 miles) away from its furthest unit, according to Fabio Mota, the company's shared services center vice-president. Some areas without Internet are linked using a communication systems between machines.
"If we just counted on connection services offered by the telecom companies, we would have 60 percent of the area with some connection," Mota said. "But this percentage has risen to almost 100 percent because we have created our own solutions."
Three years ago, the company had about 400 harvest machines, each costing about 1 million reais ($244 million), Jose Alberto Abreu, VP of sugar and ethanol at Raizen, said. "Nowadays, we need about 290 to reap the same area as connectivity allows us better use of the machines."
Copyright 2018, Bloomberg