Meteorologist Warns of Crop Stress As Sweltering Overnight Heat Looms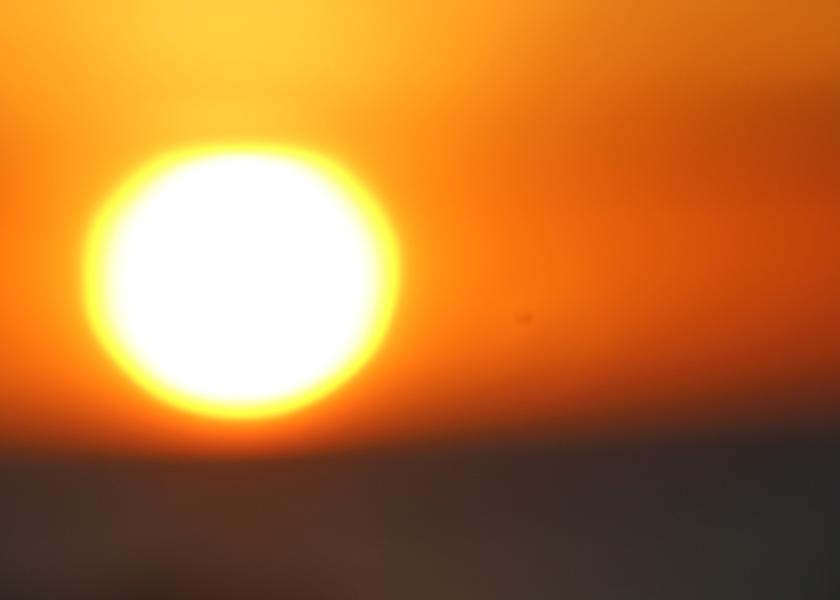 2018 was the warmest May on record. The last time that happened? 2012.

There have been multiple comparisons between 2012 and 2018. This May on AgriTalk, BAMWX.com chief meteorologist Michael Clark said the weather pattern this year would parallel 2012, but it wouldn't be "as severe."

As June starts to wrap up, Rippey points out it's not a repeat of 2012, as rain has plentiful in areas. As the heat prepares to turn up again, corn is on the cusp of tasseling in the heart of the Corn Belt next week.

Brad Rippey, USDA meteorologist, expects temperatures to climb as summer continues.

"We'll continue to see elevated temperatures pretty much across the board, but especially at night and especially in areas where we have had a lot of rain, because it does not allow the temperature to cool off as much at night," said Rippey. "That is a concern."

There have been a few heatwaves in May and June, but nothing extended. Rippey is expecting another one as July begins, saying the timing is "critical."

"If we get these mid-to upper 90s during the day and mid to upper 70s at night, that does start to stress crops a little bit, especially if they're silking or if soybeans are blooming," he said.

2012 was hot, but the last time there were elevated nighttime temperatures was in 2011, according to Rippey. That year, Rippey said the crops looked promising from the road, but once it was harvested, soybean and corn yields were lacking from the warm evening temperatures.

"If you're tossing and turning, the corn is tossing and turning, too," he said.