To Make Change Happen, Make It Easier To Change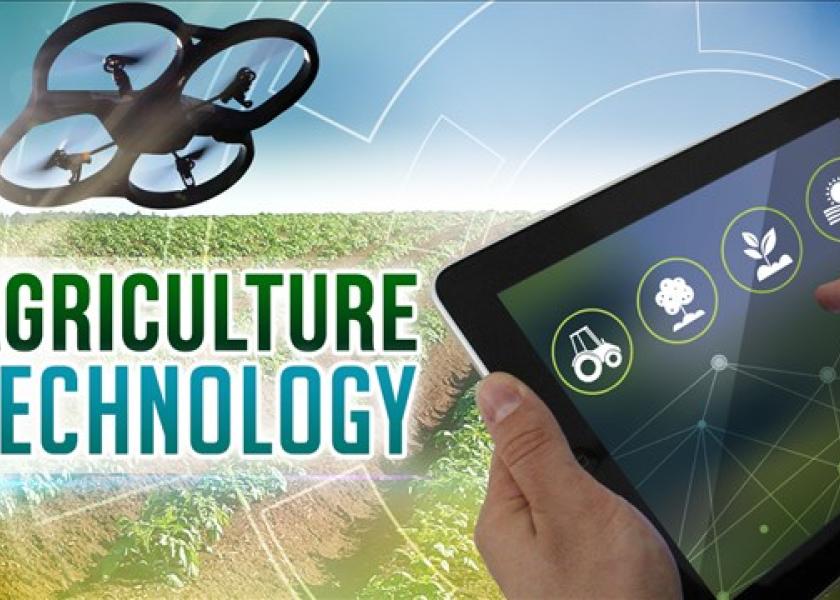 The farmer is the only man in our economy who buys everything at retail, sells everything at wholesale and pays the freight both ways." That famous quote is attributed to John F. Kennedy back in 1960.
The world has changed a lot in the past 58 years, but this inherit problem still plagues agriculture at its most basic level. We've put a man on the moon, but we still haven't figured out how to put more profit into the pockets of farmers.
In fact, in some ways it has only gotten worse. In 1980 farmers were receiving 31¢ for every dollar spent by the consumer. Today the American farmer receives half that number—garnering only 16¢.
Sure, over the past 40 to 50 years the sheer dynamics of economies of scale kicked in and farms got bigger. Machinery got bigger. All this had to happen to just survive. But ironically, the risks didn't shrink proportionately, and that is seriously throttling the technological advancement of agriculture at the farm level.
As everyday ag continues to long for the "good 'ol days" of $7 corn and beans in their teens, farms have had to adjust to the "new normal" of subpar commodity prices year after year with no end in sight. The timing of this downturn probably couldn't have happened at a worse time as the industry was preparing for its next revolution powered by the promise of big data, the internet of things, robotics and even a new wave of crops boosted by plant-friendly microbe technology.
When margins shrink even more like farmers are seeing today there is little room in their operating budgets to purchase new technology and equipment or invest in experimental ag practices.  Unfortunately, there is a tendency among some farmers to fall back into a fetal position when times get tough and go back to farming the old way ditching recently adopted advancements such as variable-rate fertilization, seeding, cutting-edge genetics or the latest in-season tech such as nitrogen management. Plus, any new purchases of any new precision technology are viewed as a forbidden luxury no matter how great the payback could be.
Farmers have a right to be wary as all the magic beans and magic bullets they've purchased promising them yields and returns they could only dream of–well they were just that–dreams. If all the technology, genetics and precision-agriculture services when combined together actually produced the production and economic gains promised, then corn yields should probably be averaging 400 bu. to the acre and farmers would be hanging out with Jeff Bezos and Bill Gates.
The risk here is farmers in the
present environment can become too risk averse and don't adopt anything that might be good for them no matter how many studies or testimonies they see that prove its worth.
How have we gotten to this point? Has the pendulum swung too far?
We've gotten to this point because the way in which agriculture does business at the farmer level is broken and doesn't fit in today's world. Many in ag retail are entrenched and still stuck doing business just like they did when JFK articulated the problem back in 1960. Buy my "revolutionary" hardware, product or service and all your troubles will go away they say. The trouble is the farmer pays for all the risk to prove such tech actually works on their own farm and those risks have seemingly grown too great.
If you want to advance technology on the farm, and farming as a whole, then the model has to change. It has to change to more of what I call the Missouri model whose mantra is "Show-Me." For farmers to get comfortable with and also to be able to fast-track the adoption of technology on farms, the risks either need to be shared or mitigated altogether.
There are signs a disruption is coming. A large startup company called Indigo Ag is attempting to upend the traditional ag retail model in a radical and refreshing way. Instead of marketing and selling products like the agricultural retail herd, charging a fixed upfront price, Indigo shares the cost and lowers the risk of adoption.
An example is how they launched their first product into the market—a cotton seed treatment. Instead of asking farmers to pay up front for the treatment on seed, Indigo asked them to pay a fixed amount per acre post-harvest as long as they saw a certain amount of production increase.
In other words, Indigo doesn't get paid unless the farmer gets paid. And what that does for Indigo is drive adoption and innovation and also farmer partnerships at an accelerated rate.
It would be nice if other agronomic and precision tech companies would coalesce around this model as then complementary technologies could be adopted in tandem. That's important; as any farmer knows there is no one magic bullet to prosperity.
It seems performance-based models take a lot of risk off the table for farmers, which seems to be a good thing to entice more usage of new technologies. And if more and more value holders within the industry would be willing to share the risks of progress with the farmer then maybe, just maybe, prosperity could be a two-way street.