One-On-One with WinField United President Brett Bruggeman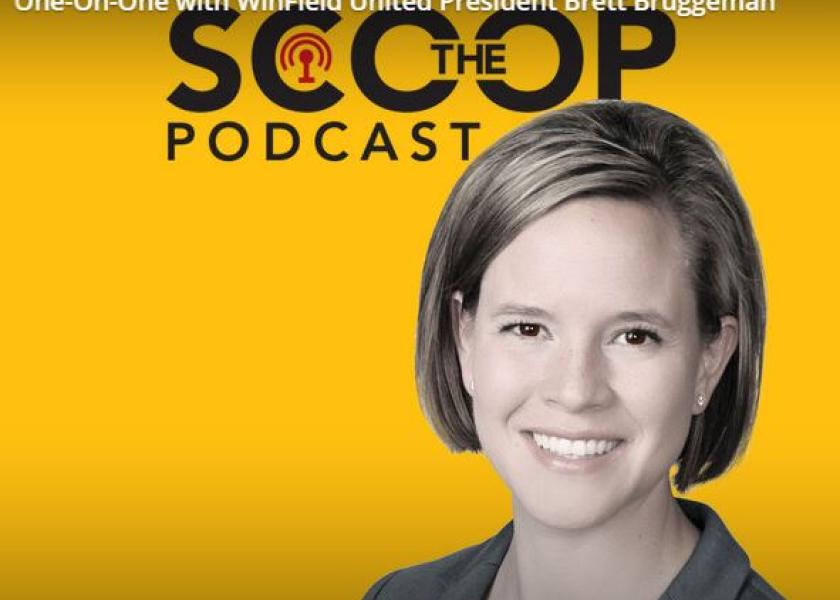 Brett Bruggeman joins The Scoop podcast to talk about lessons WinField United has learned in 2020 and what the business is carrying forward into the New Year. This includes details on the company's performance warranty, financing programs, decision ag tools, and supply chain initiatives. 
Heading into 2021, Bruggeman shares the company is looking to outfit retailers with the tools they need to serve farmers. 
"Ag retail is a tough job because every grower is a segment of one," he says. "We've recalibrated our business to make sure that we take duplication out. We want to partner with our retailers in a way that we spend $1 once because we don't think any farmers are in a position to have the extra cost. And we want to make sure that we're very efficient."
He says the WinField United tools such as Answer Plots, R7 tools, Truterra Insights Engine, Advanced Acre Rx, and Secure Financing are helping them expand their business. 
"We have a lot of demand creation tools, and we just want to keep that flywheel going. We want to make sure we continue to be a value add, we also know we need to be competitive. Our new go to market strategy is going to be all about omni channel in a blend of what I would say is our retail sales people and their businesses along with utilizing digital to take uncertainty out and add predictability in."
As an example of eliminating uncertainty for agronomic decisions, he points to the Advanced Acre Rx. In 2020, that program resulted in 90% of the trials had a positive outcome. 
"It's built on scientific data. It's not built on emotion, but it is wrapped around the need of making sure that we have a risk assurance offer for a low producing, medium producing and a high producing acre, which I think is what our customer base is asking for," Bruggeman says. 
This leads to further instilling the idea of the economics of agronomics, which Bruggeman highlights as bringing opportunity for the business. 
"You have a lot of growers right now saying, 'Boy, if I would have known I had $4, corn and $12, soybeans at the heat of the season, how much more would have I invested.' I think the first thing that I would say is, make sure that you're sitting down with your ag retailer and talk about the acre potential–the total acre potential from that farming operation. And there are so many tools today to help maximize that, whether it's a Field Forecasting Tool, or a placement tools, such as R7."
As a goal for 2021, he says he wants the WinField United team to have a significant impact on helping farmers match the acre potential with their crop inputs for optimum return. 
And planning ahead for the 2021 crop is important for realizing production goals as well as predictability in the supply chain. 
"We take for granted this supply chain," he says. "With what we've learned with COVID and what we've done as an industry to take a lot of extra working capital out, make sure you're sitting down and planning your total farm in your total operation. Because with the trucking industry the way it is, with COVID the way it is, we're a global market, we've got a lot of things coming in and coming out from a port standpoint that are being delayed, it's just really important to make sure we get the crop planted."