To Win, It's All About – "You Guys!"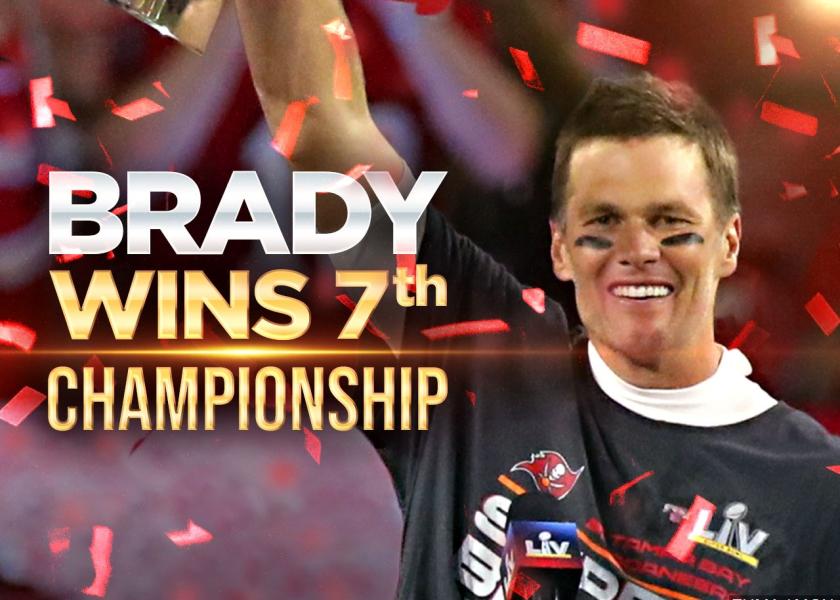 What makes a GOAT – Greatest of All Time? Is it his or her skill? Is it athleticism? When Tom Brady was asked about being the Super Bowl LV MVP, and about the odds he had to overcome to get to the season's final game and win, he was specifically asked, "how special is this game of ALL the things you've accomplished?" and the FIRST thing Brady said…
"I'm so proud of ALL THESE GUYS out here!" 
Did Tom talk about Tom? 
It wasn't about Tom; it was about HIS TEAM. Yes, he may be the best football player of all time, but more importantly he is one of the best leaders of all time. And what he emphatically said, was that despite what all he may have done, he could never have got there without… 
"ALL THESE GUYS out here." 
Like a great leader who has casted many of great visions, he also said, "We knew this was going to happen tonight didn't we…and we played our best game of the year!" Is that a man casting vision with his team or what? 
Again, he was asked "with all that you've done…is this the crowning achievement?" and humbly the GOAT said, 
"I'm not making any comparisons…with…THIS GROUP OF GUYS…THIS TEAM is World Champions forever; you can't take it away from US…
…thank YOU GUYS, thank, you ALL" 
Many don't remember that Tampa had a rough month in November 2020, they were at just a 58% winning percentage with only 7 wins out of 12 games. At the end of the season, they only came in 2nd in the NFC South, they had three teams with better records than them in the National Football Conference and worst yet, they had a record no better than ANY of the 16 teams in the American Football Conference. 
Just as the Tampa Bay Buccaneers did before and won a Super Bowl after going from worst to first, this 2020 team went from as mediocre of a mid-season as any, to the best team in the world.  
What takes a team from the ebb to the top? 
A team with a leader that has a Turnaround Mindset! 
Tom Brady has done it time and again. He has taken teams from the jaws of defeat to the pinnacle of victory with the Turnaround Mindset. 
The keys can be summed up in just a few words. 
Strategy
Culture
Innovation
Tom implemented strategy with excellence. He casted a vision, identified points of advantage and divergence, and intensified focus on the points of leverage that enabled results/winning. 
The three words of strategy are Vision, Divergence, Focus. Tom nailed all three. 
When it came to building a culture with a new team, Tom built a culture of winning where the TEAM was recognized for the results and where the failures rested squarely with him. 
Finally, Tom, innovated the team on all fronts. He recruited old reliables like Leonard Fournette, Rob Gronkowski and Antonio Brown, players retired and abandoned but made into MVPs for the greatest season and game with a team that wasn't even at .500 before his arrival. 
Focus? Damn straight Tom had focus! He studies strategy with his coaches for literally a minimum of one hour every day 5 days a week all year long…for a 17-game regular season.   
Now the questions for you are: 
Are you willing to spend even a fraction of one hour a day to think about your strategy, like a good leader? 
Are you willing to recruit the retired and outcasts, to build a great team? 
Are you willing to build up a culture of hope, focused on an empowering vision and intensify their focus on winning not just for themselves, but the team, their community and their world? 
If you are willing to just take a few steps in the above areas, you are leaps and bounds beyond your biggest competitors and odds are you can win, if you want to, with even a fraction of the passion as a 43-year-old man, who is far beyond his prime. If he can sprint past the finish line, why can't you?