Corteva Launches Nitrogen Stabilizer for Urea and UAN Applications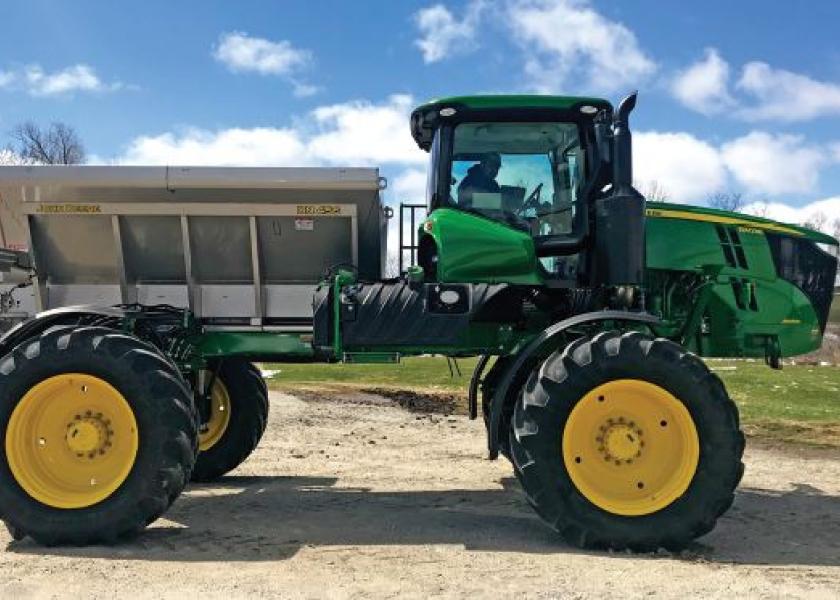 To expand on its nitrogen management portfolio, Corteva Agriscience, agriculture division of DowDuPont, introduces PinnitMax.
"The name describes it best—this is a tool that protects nitrogen applied to the soil surface from volatizing," says Tina Troester, nitrogen management specialist, Corteva Agriscience.
PinnitMax is formulated for use with urea and UAN application and prevents volatilization for up to 14 days.
Troester explains that with above ground nitrogen application, up to 30% of the applied nitrogen can be lost from the soil surface. The urease inhibitor the product is built on is a well-known active ingredient (NBPT (N-(n-butyl) thiophosphoric triamide)) that has been paired with a new solvent to bring new operational efficiencies.
PinnitMax can be added directly to UAN liquid blends at a 0.75 quarts per ton rate, and with urea, the product is impregnated on the fertilizer at a 1.5 quarts per ton rate.
"The product is designed to be the most user friendly above ground stabilizer," Troester says. "It's free-flowing, it has effortless clean up, and it won't cake or bridge."
Adding PinnitMax to the Corteva product lineup provides for above ground nitrogen protection with PinnitMax and below ground nitrogen protection with Instinct and N-Serve.
The product will be available for applications in 2019.
For more information go to: PinnitMaxStablizer.com