Economist: Trade War With China Could Go Well Into Next Year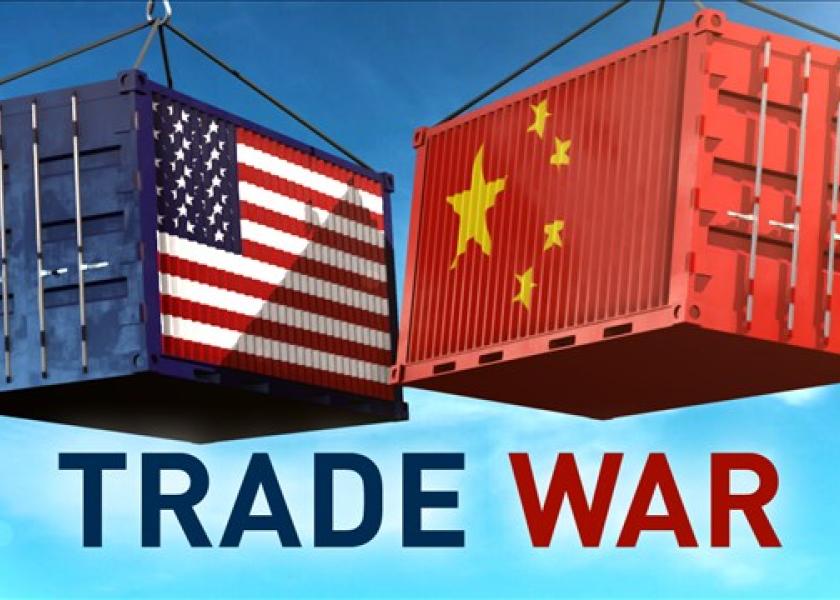 It's no secret the Chinese economy is struggling. After 15 months of expansion the PMI index for September showed a stalling Chinese economy. Still, Pro Farmer senior market analyst Rich Posson said he's concerned the trade war will continue well into next year.
"The Chinese economy is on track to extend into [economic] contraction territory," Posson told AgriTalk host Chip Flory. "Now China, in my opinion, was already starting to slow down. They are trying to convert their economy more towards a consumer sided economy instead of exports, so I think they knew there would be some slippage at times and things wouldn't work as well, so I'm not too sure they were concerned until now when we get the tariffs has added to that."
According to Posson, Chinese and Americans alike are upset with their governments over the trade war.
"When you look inside of China, you don't see anything positive," he said. "People can see that everything's costing them more now and they're wondering where their exports going."
When Will Things Turn Around?
The tariffs have put a lot of pressure on soybean prices. While analysts agree soybean prices will rally on the day the trade tensions with China are resolved, Posson is concerned about what happens after that.
"What's going to occur for the next 60-90 days after that [announcement]?" he questioned. "[There's] a lot of soybeans in the world so I can't be an outrageously aggressive bull. The problem is, when are we going to fix it? I'm concerned this crazy thing is going well into next year."
Posson is hopeful China will back of on the soybean issues and focus on the rest of the issues between China and the U.S. but some issues will be trickier than others.  
"When it comes down to intellectual property, my sources are telling me that's going to be the real stickler, that's what this battle is really about," he said. "So maybe they back off on soybeans but could still continue tariffs and fighting arguing on everything else here."