Build Customer Loyalty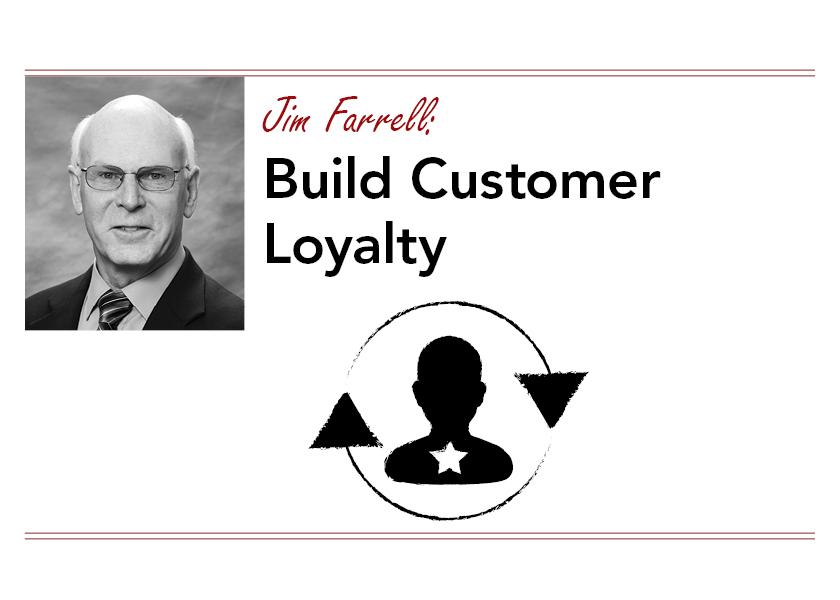 By Jim Farrell, Farrell Growth Group
Successful service businesses understand and embrace the need to build and maintain long-term customer loyalty as a key strategy.  
Here are four steps to consider in building a company loyalty plan:
1. Start with a consistent name and logo used on everything from invoices to the last pickup truck that was purchased. The name itself is less important than the companywide use of that name. As an example, two of the world's most widely recognized companies that simply provide service are Amazon and Google. Their company names tell you nothing about what they provide, but consistent use of their names and consistent service delivery have made both names household words. More importantly, their customers always know what to expect.
2. Customer loyalty begins internally with a consistent message from management to all employees. Is your business model focused on offering the lowest price—always? Or is it focused on a high-end service delivery model? You cannot be both. 
To get buy-in, every employee must understand the company's long-term focus—beginning with new employee orientation and at every team meeting. Keep the message simple and easily understood, and repeat it often.  
3. Assess your current services delivery, and ask the hard question: Do your services espouse the company's long-term vision? For instance, you decide delivering premier service at a fair price is the best long-term plan.
Is your company delivering that level of exemplary service at every point of contact with your customer today? 
An honest assessment of where you are with your current service delivery should begin to provide answers. For some companies, it might make sense to use an outside consultant to provide that insight. A well-conceived and well-executed survey of key customers and future customers can provide great information.
4. Develop a concrete plan and realistic timeline for completion and implementation of needed changes.  
It is difficult to see beyond the immediate horizon, especially during the busy season. If the past year taught us anything, then it certainly brought home the lesson that change can happen in business quickly—even overnight. Starting the discussion today on where you see your business in five years, and who you feel will be your customers, is a critical next step to develop a sustainable business model built on long-term customer loyalty.