Bayer Clears EU Hurdle for Monsanto Deal With BASF Sale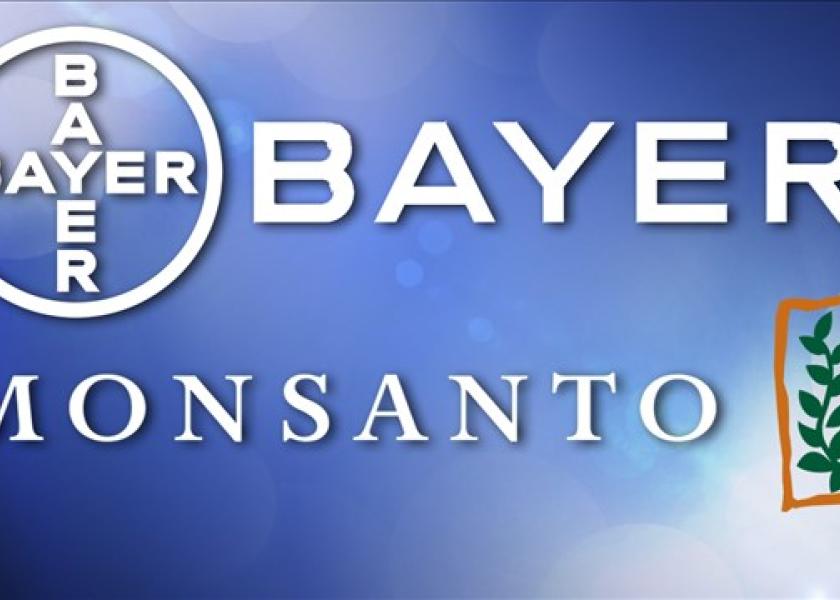 (Bloomberg) -- Bayer AG cleared one big hurdle for its $66 billion takeover of Monsanto, winning European Union approval for the deal after agreeing to bolster BASF SE by selling it seeds, pesticides and digital agriculture technology.
Bayer and BASF "need to provide further evidence" of BASF's ability and incentives to build the business into an important competitor in order for BASF to get approval to buy the more than 6 billion-euro ($7.4 billion) package, the EU said. The EU didn't specify a buyer for Bayer's vegetable-seeds unit. Bayer has suggested BASF should take it over.
The companies' concessions allayed the EU's antitrust "concerns in full," said EU Competition Commissioner Margrethe Vestager. "We have made sure that the number of global players actively competing in these markets stays the same. That is important because we need competition to ensure farmers have a choice of different seed varieties and pesticides at affordable prices."
The deal is the last of three big agricultural transactions that are reshaping global farming. DuPont Co. had to sell most of its global research and development operations to placate EU concerns over its merger with Dow Chemical Co. last year. China National Chemical Corp. also divested some overlapping products to win approval for its Syngenta AG bid.
Bayer shares reversed earlier losses to rise as much as 1.4 percent, trading up 1.3 percent to 95.49 euros at 12:15 p.m. in Frankfurt.
U.S. Regulators
Bayer and Monsanto must still convince U.S. regulators who are pushing for the companies to divest more assets to resolve antitrust concerns, a person familiar with the probe said last week. Bayer is suing the Russian antitrust watchdog over an order for it to share technology with Russian companies.
Bayer said it's still aiming to complete the deal by the end of the second quarter. The company said it's working closely with the U.S. Department of Justice.
"Receipt of the European Commission's approval is a major success and a significant milestone," Chief Executive Officer Werner Baumann said in an emailed statement.
Wednesday's merger decision is arguably Vestager's most controversial one to date. Environmentalists, including Hollywood actor Mark Ruffalo, have bombarded her with tweets, emails, letters and postcards begging her to block a "merger from hell" that might harm human health, farming and the environment. Vestager said many of these concerns went beyond competition policy and the Bayer/Monsanto merger.
The EU's decision has allowed Bayer, Monsanto and BASF "to become data giants in agriculture, the Facebooks of farming, with all the pitfalls that entails," said Adrian Bebb of Friends of the Earth Europe. Creating massive farm-data collection platforms will let the companies increase control over farmers and cut out competitors.
BASF is lined up to buy Bayer's global broadacre seeds and traits, including its research-and-development operations. The divestment covers oilseed rape, cotton, soybean and wheat as well as Bayer research on genetically modified traits. BASF will also purchase Bayer's glufosinate assets and three research lines for herbicides, designed to replace glyphosate, a weedkiller that some European countries are moving to ban.
BASF will also take over Monsanto's Nemastrike unit to protect seeds from worms. It will license a copy of Bayer's digital agriculture operations and research pipeline. This will allow "BASF to replicate Bayer's position in digital agriculture" in Europe and ensure the race "in this emerging field remains open," the EU said.
©2018 Bloomberg L.P.