App Launches to Streamline Dry Bulk Freight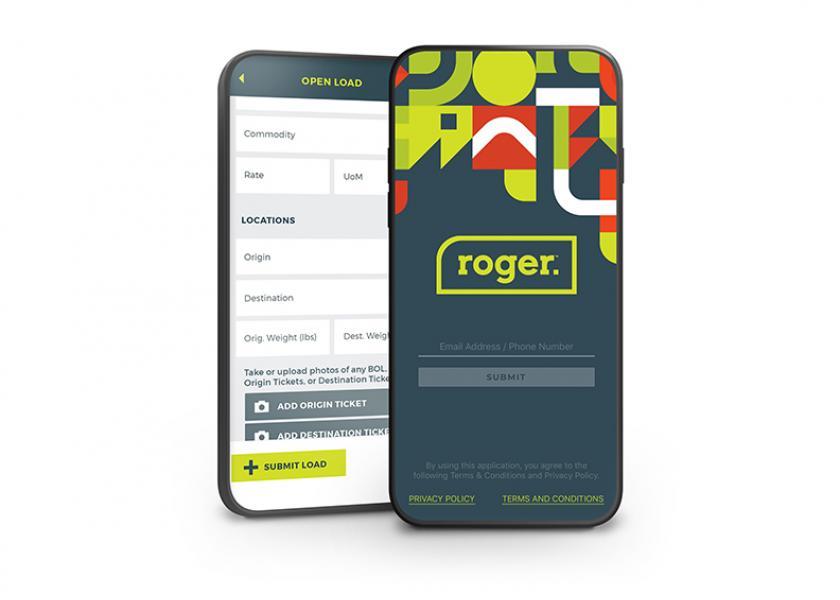 An app open and available to all dry bulk shippers and carriers, Roger, has the goal of streamlining and digitize the freight process. 
As CEO Jeff Schreiner explains Roger is providing a neutral solution—not favoring the shipper nor the receiver and working within other technologies the companies are already using. 
"It was a goal for us to bring a solution, a single solution, that would eliminate the individual development of technologies that could lead to shippers or receiving using up to six apps to do one thing," Schreiner says. 
Roger is backed by tech company Bushel and is compatible for any dry bulk load, and therefore, agricultural markets a key focus at its launch. This includes fertilizer, grain and aggregate materials. 
To field test the app, The Andersons Inc., Cargill, Consolidated Grain and Barge Co., Koch Fertilizer and The Scoular Company pooled their expertise and gave feedback during its pilot program. 
"These are competitors that compete on almost every level, but  the conclusion that the neutral point of view is the most important. We can't benefit the shipper or the carrier unequally. That's why Roger is independent. Our goal is to not tip the scale in either direction, which is why we wanted to learn on their this deep experience with commodities and the deep dry freight experience."
In the pilot program, the company was able to work through the very detailed processes of shipping and receiving to identify all of the activities needed to be included in the app. 
"It was hard to get the settlements process right, for example, but we did it," Schreiner says. "We can say we provide a seamless integration. It's all baked in."
He says the app reduces paperwork and manual errors and it eliminates "Where's my truck" calls with its GPS tracking. 
Roger also provides a view into its larger network of users so new trucking relationships can be found. 
"Deals are relationship-driven, who you know and when you know them. In Roger, we've used the power of tech to extend out the relationship. So shippers and carriers who may never known they have a good match, can expose themselves to new groups of people," Schreiner says.