CommoditAg Adds Second Minnesota Co-op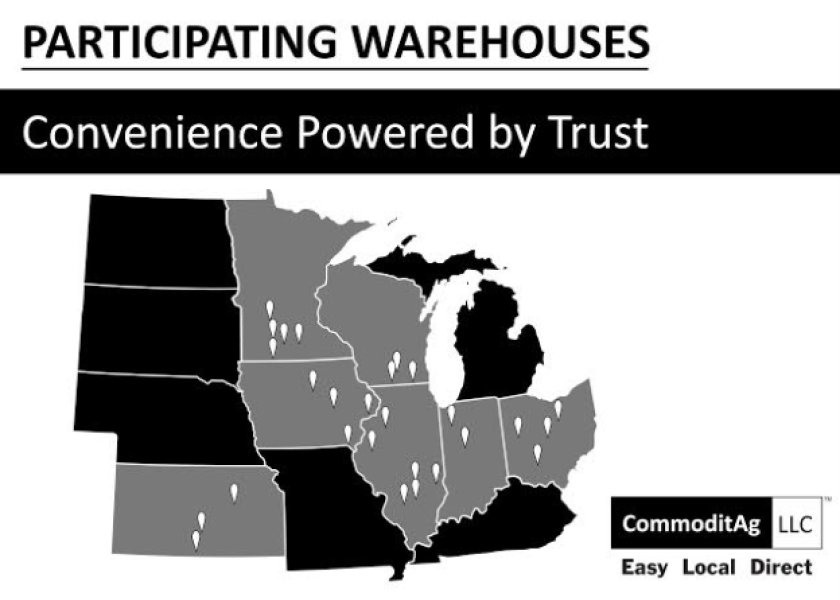 In less than a week CommoditAg has added two cooperatives in Minnesota to expand its geographic presence of retailers connected via its e-commerce platform.
Crystal Valley and its 14 locations are now part of CommoditAg, which offers crop protection, plant nutrition and adjuvants. Farmer customers can see real-time inventory via CommoditAg Live, and they can select delivery services or same-day pickup at the warehouses.
"At Crystal Valley, we are committed to our customer's success by offering operational excellence, superior technology, and valuable expertise. Joining CommoditAg allows us to bring a state of the art on-line experience to our customers.," Jeff Hendricks, vice president of agronomy said in a news release. "CommoditAg's innovative business platform continues our history of bringing valuable options to our customers."
This makes the seventh partner part of the CommoditAg network. The other retailer partners include: Farmward Cooperative in Minnesota, Liqui-Grow in Illinois, MKC in Kansas, Landmark Services in Wisconsin, Sunrise Cooperative in Ohio, and The Equity in Illinois.