Scouting Technology Helps Retailers Build Out Services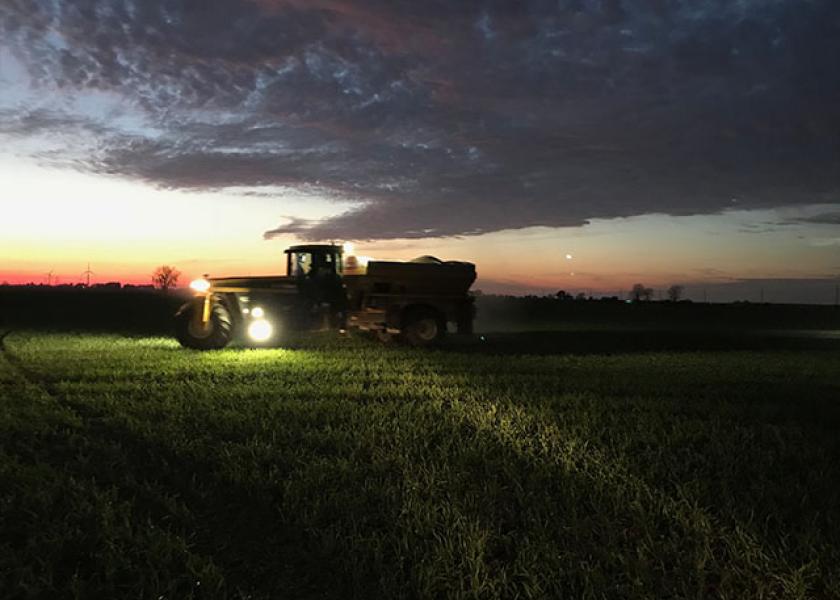 The team at Donovan Farmers Co-op has found success in using multiple tools to bring together a technology package to better serve its farmers with pest management tools.
"The more we adopt technology shows farmers that we are trying to provide better service," says Craig Mackey agronomy manager at Donovan Farmers Co-op. "At the same time, technology is putting a lot of tools at our fingertips. We know we've found a useful tool when we can say, 'I wish we had this last year.'"
New in 2018, the team will use the Agrible retailer product. Brian Gordon, sales agronomist, says the co-op was impressed with Agrible's compatibility with other programs that it already uses.
"We are trying to do a better job with farmers in explaining why we are recommending a product. Not only does technology, such as Agrible's predictive modeling, help you stay on top of pest and disease pressures, but it also then gives you something to show the grower. And that's a huge piece of working with farmers as every dollar is being rightfully scrutinized."
One key component to technology is ease of use.
"We have seen that with record keeping—if it's easy, the data will be good, and goals will be accomplished. If it's difficult, we'll question how the data was captured and how accurate it is," Mackey says.
And learning from experience, Gordon adds, "We measure how user-friendly a technology is by if it only takes one training session."
The team at Donovan Farmers aims to use technology to be more and more precise in their own operations.
"We have seen examples when an applicator is spraying the same exact chemistry loaded from the same truck in two different fields. The only thing that happened was he finished the first field, folded up the boom, went around the waterway, and then applied the next field. But that second field had a different crop reaction. It happens. But with accurate records and the right technology, we can see the temperature or humidity change to figure out what exactly happened. Technology helps us rule out the variables and find that fine detail of what could have caused a different reaction."