Fresh is key in online grocery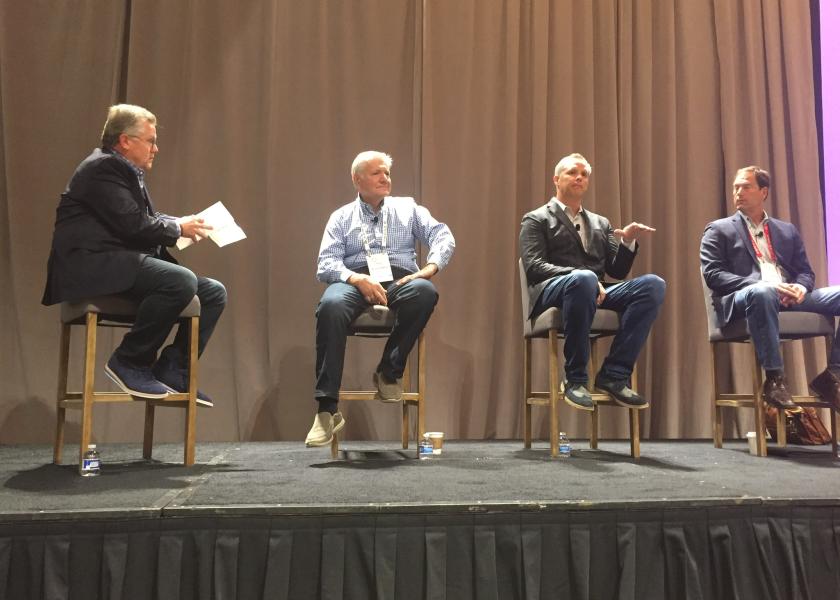 MONTEREY, Calif. — Sourcing for meal kit operations can be difficult, but the fresher the ingredients the better.
Three e-commerce retailers led a panel July 12 at the Organic Produce Summit and talked about challenges and opportunities.
"Sourcing is odd because we change our items every week," said Don Barnett, chief operating officer for Sun Basket, which claims 99% of its fresh produce is organic.
Tony Stallone, vice president of merchandising for Peapod, said online grocery consumers tend to be younger and need to be educated.
"Throw out what you know about consumers," he said. "Millennials don't know how to cook. Take your product and make it easy for consumers to use."
Moderator Kevin Coupe of Morning News Beat echoed Stallone's assessment of consumers.
"We have the most misinformed and underinformed consumer base ever," he said.
There was much talk about how Amazon's purchase of Whole Foods last year affected the online grocery market, and it wasn't all bad.
Dan Bourgault, head of brand partnerships for Instacart, said Whole Foods was a customer before the acquisition.
"(Whole Foods) helped us with growth, even though we'll likely lose them as a customer," he said.
"All of a sudden, after that deal, retailers returned all my calls," he joked.
Stallone said the business deal was huge, but it just reflects the way all commerce is going.
"Young people do everything online, and this is just a part," he said.