USDA, EPA Offer Funds To States For Nutrient Reduction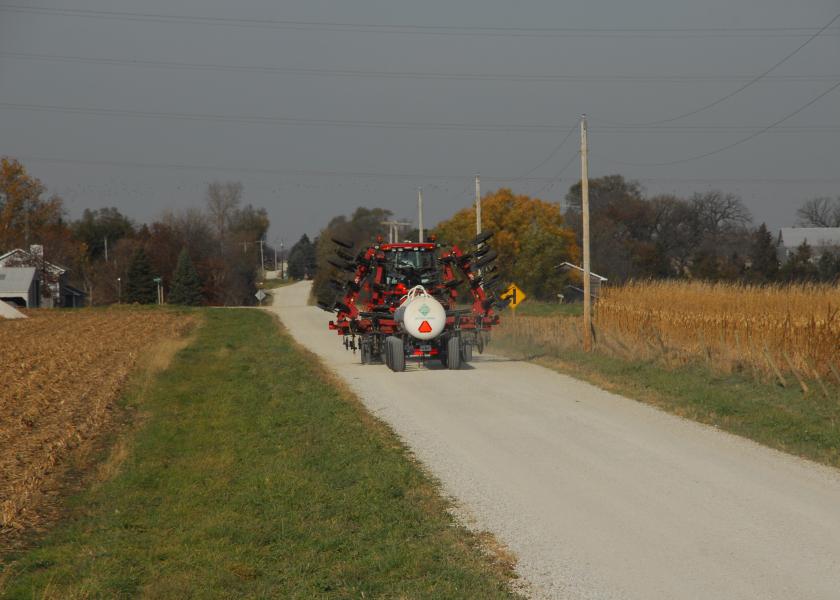 Nutrient reduction is top of mind for farmers in many states, and USDA and EPA are upping their support efforts. The agencies recently reached out to state and tribal governments to provide financial and technical assistance for nutrient management.
"Thanks to the hard work of states, tribes and stakeholders, EPA and the USDA have made significant progress reducing excess nutrients in some watersheds," said David P. Ross, assistant administrator for EPA's Office of Water. "Now is the time to build on that success and leverage the market-based approaches that we know can lead to meaningful results across the country."
This announcement from USDA and EPA marks a renewed effort for more inter-agency collaboration to address water quality and nutrient runoff concerns. The agencies say in addition to financial and technical support resources and staff will be available to help with local problem-solving, targeting approaches such as water quality credit trading, public-private partnerships, pay-for success and supply chain programs.
"Voluntary conservation works," according to USDA Under Secretary for Farm Production and Conservation Bill Northey. "Across the country, farmers are leading the way toward improved water quality by taking steps to decrease sedimentation and nutrient runoff from agricultural lands. But we know more can be done, and continue to look for partners to pursue innovative, market-based and voluntary approaches that lead to cleaner water and a healthier agricultural sector."
Farmers are taking the bull by the horns when it comes to nutrient reduction. In many areas farmers are being proactive so they can continue voluntary—not mandatory—efforts.
There is a wide variety of options to help farmers reduce their nutrient loss risks including: variable rate nutrient application, no-till, buffers and cover crops. The best solution depends on where a farmer is located and what their management practices are.
According to a study on 2017 cover crop trends by the Sustainable Agriculture Research and Education program and Conservation Technology Information Center, farmers who plant cover crops increased that practice to about 400 acres per participant in its 2,102-farmer survey. Of the more-than 2,000 responses, 88% said they actively plant cover crops.
On the other hand, soybean and cotton producers are turning away from no-till, another nutrient-reduction practice, according to USDA. Many farmers are hesitant to try the practice when margins are thin, for fear yields and, ultimately, profit could be reduced.
It's a long journey to better soil and water quality, and a challenge farmers are ready to meet head-on. Learn more about water quality efforts below.
1948- Federal Water Pollution Control Act of 1948 created to help manage pollution and water quality

1972- Federal Water Pollution Control Act is rewritten and renamed Clean Water Act (CWA)

1977- Amendments made to the CWA regulations

1996- Gulf Hypoxia Task Force created to help slow hypoxia in the Gulf of Mexico

2001- First action plan completed by Hypoxia Task Force

2003- EPA issues the first federal regulations requiring nutrient management plans for confined animal feeding operations (CAFO)

2008- Hypoxia Task Force updates action plan; EPA revises procedures for nutrient management plans

2011- Hypoxia Task Force starts pushing states to create nutrient reduction strategies

2012- Updated CAFO Permit Writers Manual enforces CAFO nutrient management plans

2013- EPA establishes the Animal Agriculture Discussion Group to develop understanding of how to implement CWA

2105- EPA launches Nutrient Recycling Challenge to recycle animal waste into sellable products

2015- EPA, et al., write "Beneficial Uses of Manure and Environmental Protection" brochure