As Prices Rally, Ken Ferrie Answers Farmers' Questions on Crop Rotation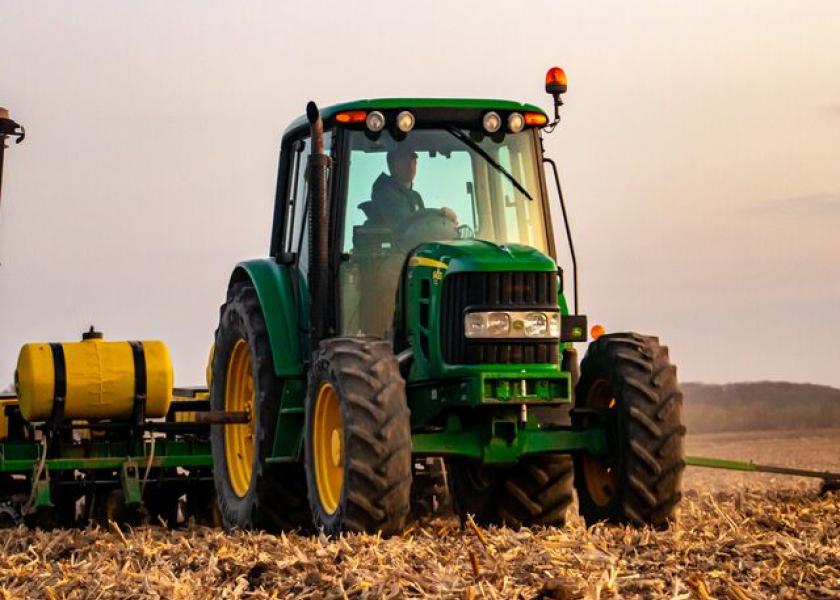 With enthusiasm from favorable market prices at a high, many farmers are wondering if it's time to consider corn-on-corn or soybean-on-soybeans. Farm Journal Field Agronomist Ken Ferrie says you can do either of these but it's important to understand the agronomic challenges of each.
"Follow the money – switching crop rotations is a lot easier if you can lock in a profit," Ferrie says. "Many of you are seasoned corn-on-corn growers and know what to expect when you make those changes. Some questions from newcomers to corn-on-corn or soybean-on-soybeans do concern me though."
Can I use non-GMO corn when going corn-on-corn without an insecticide applicator on the planter?
If you go this route, it's a game of Russian Roulette with three bullets in the gun, Ferrie says. "In rootworm country, you protect your non-GMO corn with insecticide in corn on corn."
Can I use a non-GMO corn when 200 bu. corn blew over last summer?
Ferrie warns controlling volunteer corn will be nearly impossible. It doesn't take much volunteer corn from last summer to completely destroy the 'non-GMO' status of your field.
In addition, anyone who had fields blow over last year needs to take a close look at what trait package will provide the best control of volunteer corn in corn on corn scenarios.
Can I no-till corn-on-corn?
Yes, but remember conventional tilled corn-on-corn takes more management and in corn-on-corn you need to double that management, Ferrie says. "Think about planter attachments, stand establishment and on and on. It's doable, but your first shot at it don't bite off more than you can chew."
What yield penalties can I expect?
"Be realistic with your yield expectations," Ferrie advises. In corn-on-corn, anticipate a 10 to 15 bu. drop – bigger if there's a drought.
In soybeans, be ready for a five to seven bu. drop compared to rotational yields. However, if you're planting soybeans after several years of corn on corn, plug in a 10 bu. gain.
Should I expect new or added costs?
Be realistic about input costs. Seed treatments will be critical, fungicide might be needed as old crop residue can harbor disease, and if it's been a few years since you've grown soybeans factor in the cost of inoculant, Ferrie says.
"Don't do this on a wing and a prayer, sit down with your market advisor and crop insurance agent as you make plans," he continues. "Make sure landowners are on board because they might not carry the same insurance coverage that you do."
Which planter upgrade-type purchases are the best investment?
"Have a goal in mind, it needs to improve your ear count or efficiency," Ferrie says. "I agree, upgrading or updating the planter will have a better ROI than upgrading pickups. What do you want to active by this upgrade?"
Because of this, it's unique for each farmer. Pick the weakest link in your planting program and work up from there.
Listen to the week's Boots in the Field report for more:
---