MFA Resolves Dispute With EPA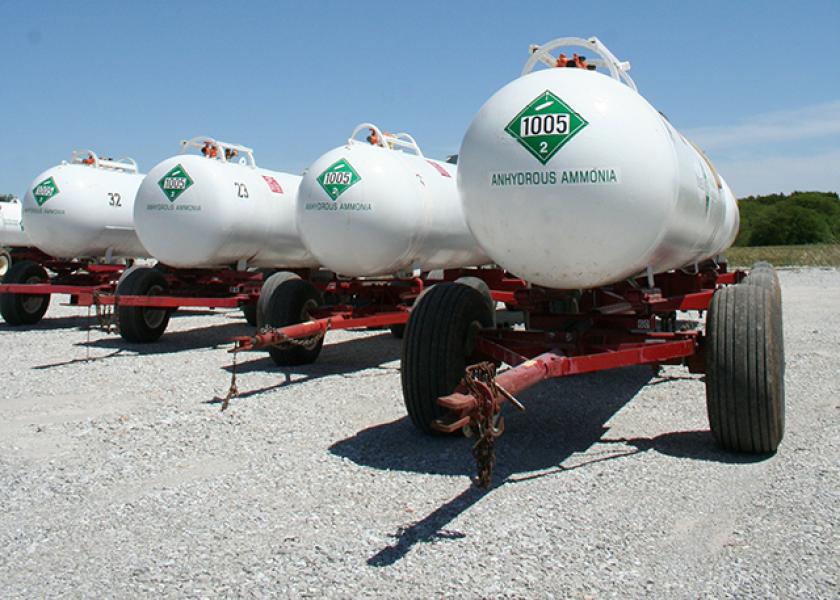 After two years of negotiations between MFA Incorporated (MFA) and the Environmental Protection Agency (EPA), MFA will add additional safety measures to its anhydrous ammonia facilities, agreed to certain ongoing reporting obligations including third-party audits at 20 of its facilities, and agreed to pay a $850,000 penalty, in addition to other relief under a mutually agreed upon consent decree.
As a part of this agreement, the cooperative does not admit or accept any fault or liability regarding EPA's alleged noncompliance. And as a result of the resolution, EPA withdrew from pursuing several findings of alleged noncompliance. According to a statement from MFA, the agreement resolves the remaining allegations for nine of its locations, which include failure to submit timely reports, failure to identify potential hazards in connection with anhydrous ammonia facilities, and failure to complete required documentation.
MFA has more than 140 ag retail locations, including 84 facilities in Missouri that store and distribute large amounts of anhydrous ammonia fertilizer.
The company said in a statement it will participate in a Supplemental Environmental Project (SEP) to install emergency shutoff equipment at no fewer than 53 of its anhydrous ammonia fertilizer facilities. The new equipment uses remote technology to quickly shut off the valves in case of an anhydrous ammonia release--limiting the potential harm to people or the environment.
"Stewardship is a core value at MFA. It is a part of who we are. We disagreed with EPA's evaluation of our operations and did not believe we deserved the extent of attention and scrutiny we have received," MFA president and CEO Ernie Verslues said in a statement. "Still, we are implementing the Supplemental Environmental Project as a way to live up to this core value and to continue to safely and responsibly offer anhydrous ammonia products and services to our member-owners."
According to EPA documents, the estimated cost to of these systems is about $400,000.
"It is always our goal to operate all of MFA's facilities responsibly. When we learned of EPA's concerns, we immediately took steps to address them. In some cases, this meant providing a response for why we believed we were in compliance. In the case of the SEP shut-off system, it meant building in an additional layer of security for our employees and the environment. It is state-of-the-art technology," Craig Childs, senior vice president of MFA's Agri Services division said.