Yara Celebrates 75 Years Of North American Business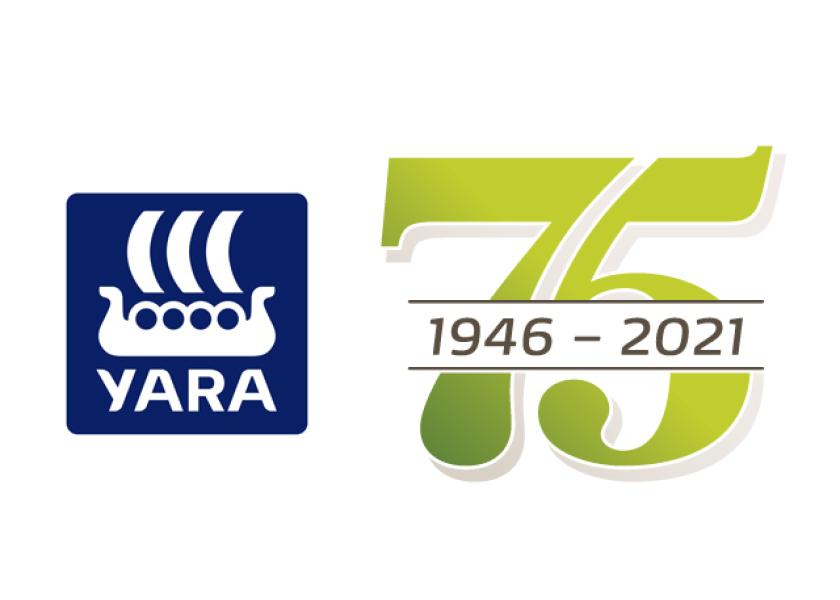 In 1946 Yara imported its first products into the U.S.—calcium nitrate into a port in California—and the company says its footprint has not only grown but evolved in the 75 years since. 
"That first product of YaraLiva calcium nitrate was designed for enhanced nutrient uptake in almonds, walnuts, and other permanent crops. And then we moved into vegetable and fruit crops. Our focus was those crops first, but then we began to develop products for additional markets," says Gary Vogen, Vice President of Corporate Affairs of Yara North America.  
Yara began in Oslo, Norway in 1905, and currently it sells products in 160 countries. 
Vogen says Yara's footprint in the U.S. today stretches from the ports in Baltimore around the coast to Texas as well as California. The company's footprint also includes two production sites in North America–an ammonia plant in Freeport, Texas opened in 2018 with a partnership with BASF and the nitrogen facility in Belle Plaine, Saskatchewan, Canada acquired in 2008. 
"We are committed to the U.S., and we are a global producer that will source product where we are committed to the market," he says. 
The company's largest product volumes are in nitrogen but they also have products in phosphorus and potassium and micronutrients. 
And in 2019, Yara established a pair of test(incubator) farms (Auburn, Ala., and Modesto, Cali.) which were expanded in 2020 to also include a site in Saskatoon, Saskatchewan.
"Particularly in the last five years, we've moved toward having a mentality of providing farming solutions and within that are digital and innovation developments," Vogen says. "And in a lot of cases, that has brought us closer to ag retailers, who are the ones often helping lead farmers in finding what they need." 
He says their business is focused on providing a knowledge transfer, and the company has invested by hiring more agronomic support boots in the field and  working to assure market access to products that are specifically designed for the individual crop. That focus compliments the consistent supply of traditional nitrogen commodity products.
"We are much more aligned with the retail distribution arm than we were 25 years ago. As an example of that, one of our main focuses agronomically is to present a balanced nutrition solution for a grower and that may include products we don't sell," he says.
He notes their recommended practices are rooted in 4R stewardship principles. And the company aims to continue to deliver on environmental practices it's been supporting since its beginning. 
"Yara has always been focused on how we make production better for our growers and we're also focused on how we make life better for our planet. And it's what we are all about," Vogen says. "Yara pioneered ammonia nitrogen into production capacity, and they did it through hydroelectric power. Today, we are moving toward the green ammonia initiative, and it's a return to those concepts and options." 
As for the future, he says he says he doesn't know exactly what it's going to look like, but he knows the path we'll take. 
"Innovation is going to take us down a path of being managers of crop nutrition. That includes monitoring the crop itself, monitoring the output, the yield, and the conditions of the environment. It also includes micronutrients, microapplications, and the ability to find science that changes the way our crops respond. This will all challenge the normal nutrient delivery process."
 
Related Articles: