Vilsack: Agriculture Poised for First and Best Wins on Climate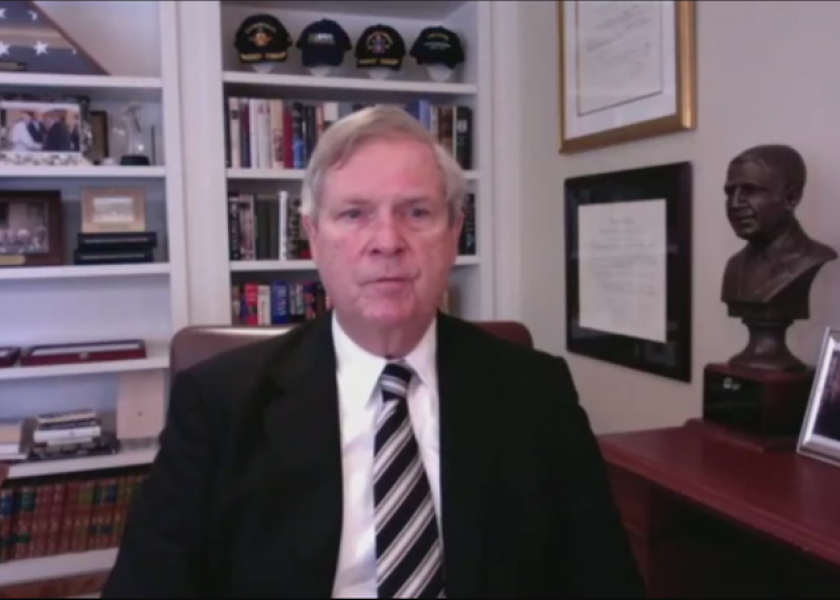 As Tom Vilsack appears before the Senate Agriculture Committee in pursuit of a return to helm USDA, he is making clear the importance addressing climate change to his vision for the department.  He says farmers stand ready to make strides in addressing climate, if they are given voluntary opportunities.
"I think agriculture is probably the first and best way to begin getting some wins in this climate area," Vilsack says. "I think farmers are prepared for it. Farmers are anxious to do it, if it's voluntary, if it's market based, if it's incentive based, I think you will see farmers, ranchers and producers cooperate extensively."
However, the U.S. faces a number of 'why not' moments according to Vilsack. The first of those is addressing the impacts of the COVID-19 pandemic:
"The Department of Agriculture has responsibility to aggressively promote the nutrition assistance that [Congress has] provided, and they have begun to do that in the last week, 10 days." 
"We have to review the additional relief that's been ordered by Congress and try to get that into the hands of farmers, ranchers, producers and those in rural America as quickly, efficiently and as effectively as possible." 
"We need to make sure that our workers are essential workers on the line in the farm fields in processing facilities and alike are protected and recognized as the essential workers they are." 
"And we certainly need to work collaboratively with Congress and others to build back the real economy in better shape than it was before the COVID crisis."
Vilsack says he sees three other 'why not' opportunities for USDA as he lays out his priorities for the agency.  As expected, the first is addressing climate change.
"I think there's an opportunity for us to create new market incentives for soil health, for carbon sequestration, for methane capture and reuse by building a rural economy based on bio manufacturing, protecting our workforce, turning waste material into new chemicals and materials and fabrics and fibers, creating more jobs in rural America, creating greater farm income stability and also reducing emissions," he says.
Fighting hunger has always been a very personal priority for Vilsack who grew up an orphan. That focus remains high on his list of priorities.
"I think we face a 'why not' moment with reference to food security that plagues millions of financially distressed children, seniors and families, and also a 'why not' moment on nutrition insecurity that causes millions of Americans especially people of color to cope with obesity and diabetes and other chronic diseases. I think we can create a food system that makes healthy and nutritious food, more available, more convenient and more affordable to all Americans," Vilsack says.
The fourth priority he is outlining in his confirmation hearing is addressing discrimination and unfairness in USDA Programs.
"We need to fully deeply and completely address the long standing inequities unfairness and discrimination that has been the history of USDA programs for far too long to a future where all are treated equitably fairly, where there is zero tolerance for discrimination, where programs actually open up opportunity for all who need help, and lift the burden of persistent poverty for those most in need," he says.
The Agriculture Committee voted unanimously to forward Vilsack's nomination to the full Senate for approval.
There is an unusual aspect to the confirmation hearing as there is no chair of the committee. The Senate has not yet agreed to organizational rules, so both Debbie Stabenow (D-Mich.) and John Boozman (R-Ark.) are holding gavels for the hearing. Boozman acknowledged in his opening statement that Stabenow will be tapped as chairwoman once the rules are set.
Vilsack noted a bit of irony at the start of the hearing, recognizing his hearing to determine if he returns to the secretary's position at USDA occurs on Groundhog Day. 
"It's not lost on me, ironically, that this is Groundhog Day, and I realized that I'm back again. But I also realized that this is a fundamentally different time, and I am a different person, and it is a different department, and I think we have to recognize that going into this process," he says.