Tillable Launches Financing Product, Says Its Focusing Equally on Farmer Value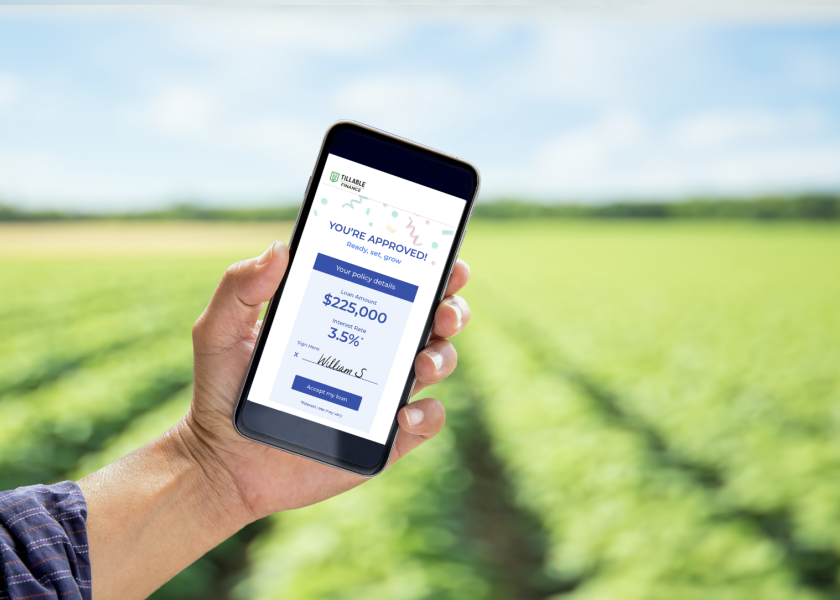 A year ago, Tillable CEO Corbett Kull led the startup through a communication dust up. After a marketing campaign struck the wrong note with some farmers who vocalized their opinions across the internet, Kull says the team listened and responded. 
"We heard the farmers loud and clear last year, and it changed the product road map," he says. "We changed the way we approach the market not only to landowners but to growers. We want to be known as a tool for landowners and farmers."
One of the first products as a result of this shift in its product development focus is Tillable Finance, which allows farmers to finance their rent payments through Tillable. 
"We are trying to solve the problem many farmers have in access—they need more land and they need financing to be successful," Kull says. "The traditional financing process is slow. And while waiting for approval, a farmer can't commit to land because they don't have the operating capital to sign the lease."
Kull says with its digital application, farmers can receive approval in one or two days. Interest rates are as low as 3.5%, without a mortgage.
Most of Tillable's current footprint is the Midwest and into the Delta. Tillable Finance is first available in select counties in Minnesota, Wisconsin and Illinois. Kull says Tillable has 17,000 farmers on its platform today, and there will be additional financing tools available to them in the near future. 
"We want to bring transparency to the land rental market, and we want to help farmers farm more land," he says. "Our value proposition to landowners is very clear, and we are going to continue to demonstrate new benefits for farmers as well."