Syngenta Seeds Names New Head of Marketing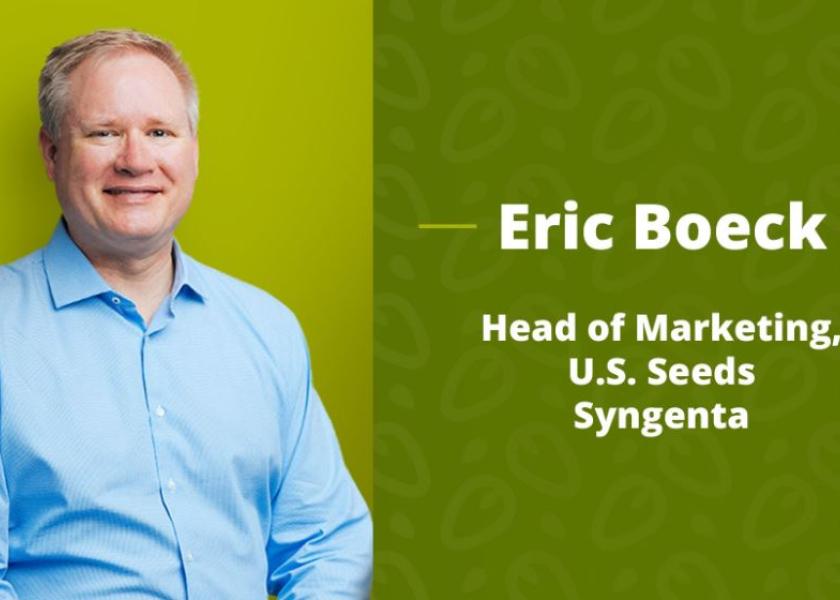 After more than 20 years with DuPont Pioneer, Eric Boeck has joined Sygenta's U.S. seeds business as the head of marketing.
"Eric has a strong reputation for developing high-performing teams that are focused on farmer success," Syngenta Seeds President David Hollinrake said in a news release. "He builds strong relationships and sets a high priority on delivering value for customers. He will make an excellent addition to our U.S. leadership team as we continue to invest for U.S. growers."
Boeck will lead the team in sales, marketing and digital agriculture, which all three have been a focus of his during his career.