Q&A with Verdesian CEO Kenny Avery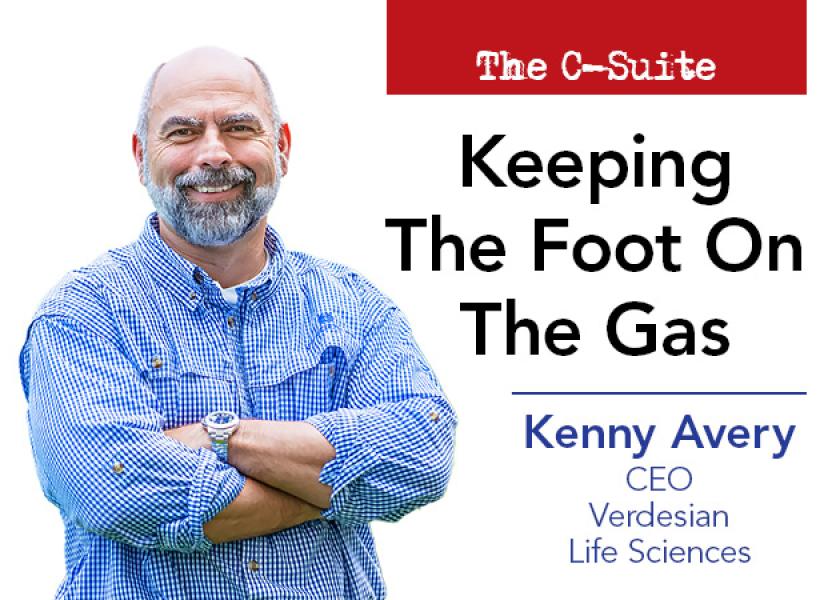 Kenny Avery has been CEO at Verdesian Life Sciences for the past four years, and the company just announced a new investment partner in AEA Investors. He explains what this means for the business and what he wants ag retailers to know about working with Verdesian. 
What do you want to make sure folks understand about this transaction with AEA Investors?
The most important thing is this helps fuel the company's next level of growth. We sought additional investment in the company to help growth. We are actively looking to grow organically and grow through acquisitions as well. 
What's the company's vision for the future?
Our focus is nutrient use efficiency. We say it and it's something we live by. We look at products across our space–seed treatments, micronutrients, fertilizers–and we don't have a product for every nutritional offering, but we are looking to continue to expand that portfolio. 
What do you think is the most effective way to sell and place your product?
We have a key strategic goal to help retailers get the best education and training to then be able to relay our message and create stickiness with our products and convey believability. It's why we launched NUE University. We hear from retailers and farmers that education and training are a key differentiator. We started with a goal to have 2,000 classes completed through NUE University, and now we're at 8,000 classes taken. We have more than quadrupled our original expectations. 
In your time as CEO, what are you most proud of? 
First, it's the people. My message is very simple—look, we've focused on great people, great products, great execution that lead to great results. We've been consistently hiring people during a difficult time frame and we continue to build out our bench strength. Second, it's products. When I took over in 2016, we introduced two new products. And since 2018, we've introduced five to seven products a year. 
What type of acquisitions are the best target for you?
The industry has been in a five-year flat space. There are a lot of companies that have great products that are looking for an existing sales force. We have a couple we are working on, but at the same time we don't plan for acquisitions. You have to work through a lot of companies, and we're committed with new capital to be aggressive. In a sense, we look at two filters: one, product portfolio and two, market access. Does a company add to our portfolio? Does a company get us into new markets?
With nutrient use efficiency the tagline for the company, what does sustainability mean to you?
I got into this company to make an impact from the sustainability standpoint. We have the ability to increase yields and help our farmer customers feed the world.  Our mantra inside the company is leave it better than you found it. And that's what we are trying to accomplish–across our farmland and waterways, we want to have a positive impact. 
A Bit More Personal About Kenny
In his spare time, Kenny restores antique Corvettes. He specializes in model year 1967 and is currently restoring two of them.
About The Company
Founded in 2012, Verdesian Life Sciences offers patented biological, nutritional, seed treatment & inoculant technologies for high-value specialty crops, row crops and turf and ornamental markets.