Precision Tank Introduces One-Stop Shopping with its New E-Commerce Site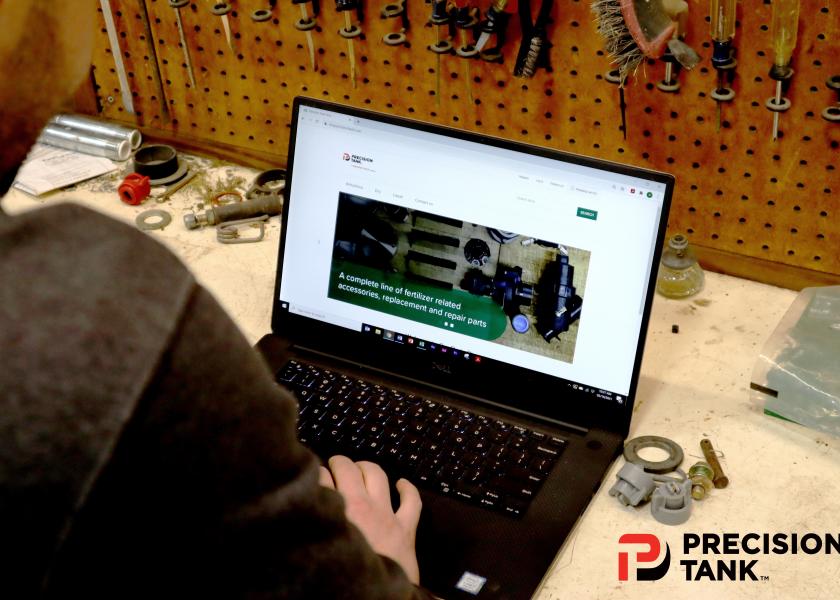 Precision Tank launched its first e-commerce website, making it easier than ever to choose, order and purchase agriculture equipment parts. Precision Tank's online store (shop.precisiontank.com) includes thousands of parts in inventory that are ready to ship with just a few simple clicks.
"Our mission was to take online shopping in our space to the next level by providing unmatched inventory, ease of browsing and simplicity of user experience," said David Hemming, President of Precision Tank. "With spring spraying season approaching fast, we wanted to have a one-stop shop to keep our customers' operations running immediately. I'm proud to say our team has delivered."
The Precision Tank online store boasts a vast inventory of parts for fertilizer and chemical application: Pumps, valves, pipe fittings, spray tips, hose, meters, strainers and more categories too numerous to list. In addition, the site will feature sale items every two weeks this spring as more inventory continues to be added. In fact, Precision Tank is offering a 10% store-wide discount on all customers' first order.
Building on the best practices in e-commerce, the Precision Tank online store allows customers to order at any time of the day with the same speed and accuracy that is the offline company's hallmark. Parts will be shipped same day if ordered by 3 p.m. CT. Monday-Friday. The site offers a seamless experience, allowing customers to register, verify their account via email, and automatically receive their discount.