Mike Stamp Sentenced to 8-Years in Prison, Ordered $23M in Restitution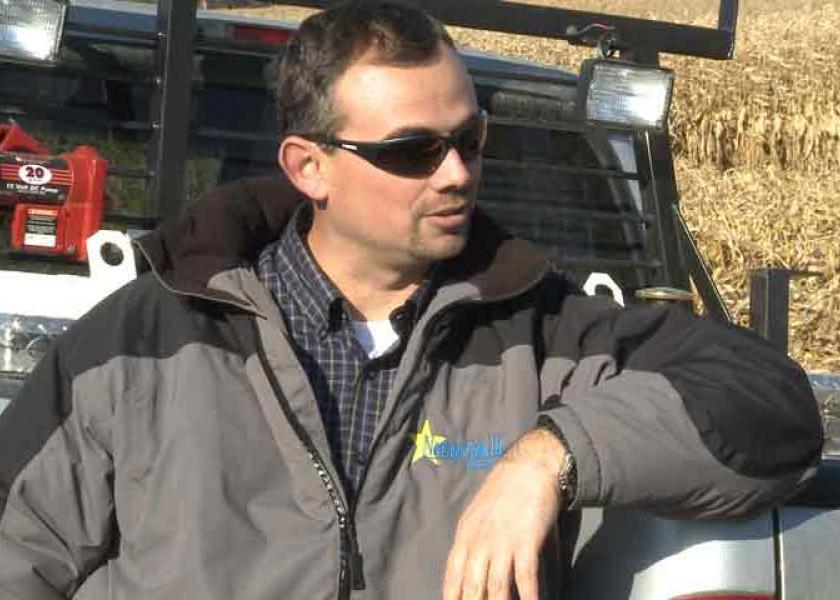 After 8 years of legal battles, the Michael Stamp saga seems to be coming to a close. On Tuesday, January 19, 2021, the former Decatur, Mich. farmer was sentenced to eight years in prison on one charge, and five years for the second charge. The court documents show Stamp will only serve 8 years total. In addition to the prison time, Stamp was also sentenced to pay nearly $23 million in restitution.
The government's sentencing memorandum states "Mike Stamp desperately wanted to own the largest farming operation in Michigan and be "Top Producer of the Year," so he lied, cheated, and stole to get there."
The sentencing memorandum went on to state, "He defrauded a succession of banks to get larger and larger lines of credit to pay for farmland, ultimately engaging in a massive fraud to obtain a $68 million line of credit from Wells Fargo Bank. He also lied to get more than $5 million in taxpayer- funded farm benefits. He stole hundreds of thousands of dollars from Stamp Farms and used it for his own personal gain. And when it all came crashing down, he lied in bankruptcy to hide his crimes and conceal assets from his creditors, many of whom were his business associates and neighbors."
The sentencing also said Stamp was able to pull of the fraud because he preyed on the Southwest Michigan farming community, and in the process, ruined lives and careers "that will take years to heal." The memorandum stated, "Stamp claims he is a farmer to the core. But the people he hurt most were farmers."
According to mLive, the restitution includes the Court ordering Stamp to pay $17M to Wells Fargo and $6M to the United States Department of Agriculture's Risk Management Agency.
In 2018, Stamp agreed to plead guilty to conspiring with two or more others to commit bank fraud, while providing false statements With the new plea, court documents showed Stamp faced up to five years in prison, supervised release for three years, a fine of $250,000 and would be required to pay full mandatory restitution. However, the judge dismissed his plea agreement.
The plea agreement came after in 2017, a 14-count federal indictment was filed, which stemmed from his 2012 bankruptcy. The indictment accused Stamp of federal crop insurance fraud. Other counts on the indictment included conspiracy to commit bank fraud, bank fraud, issuing false statements and reports, federal crop insurance fraud and bankruptcy fraud.
The original 41-page indictment accused Stamp—who owned Stamp Farms, LLC.— of falsely claiming he farmed 44,000 acres in order to secure a loan from Wells Fargo. The court documents also claimed Stamp hid assets from the bankruptcy court including his pulling-tractor named "Ghost Rider," and funneled money to friends and family to hold until a later date.
New court documents also show the additional charges against Melissa Stamp, Michael's wife, have been dismissed.
In 2018, Melissa plead guilty to knowing of the commission of a felony without notifying authorities as soon as possible. Authorities claim Melissa didn't notify authorities about the Stamps hiding $40,000 from Wells Fargo, the creditor in which the Stamps were accused of bankruptcy fraud. She had already admitted to concealing money from Stamp's bankruptcy in a separate case. She was sentenced in May 2015 to 20 months in prison.
Mike Stamp was a "Top Producer of the Year" finalist 2012. 
Related Stories:
Michigan Farmer Mike Stamp Indicted on 14 Federal Charges 
Mike Stamp's Co-conspirators Change Plea in Federal Crop Insurance Fraud Case