Former House Ag Chair Peterson Joins Top Ag Consulting Firm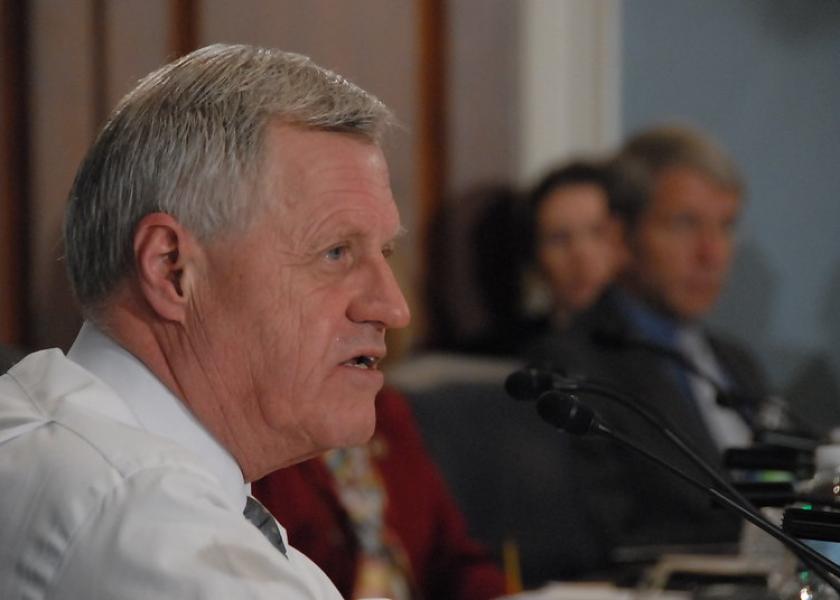 Collin Peterson of Minnesota who served twice as the chairman of the House Agriculture Committee, most recently in the 116th Congress, is looking to keep a deep involvement in ag following his election loss in November.
"'I've been getting calls from people starting, I guess, in December, from all kinds of different folks saying, 'you know, you have to stay engaged, you need to figure out some way to be involved in the agricultural policy going forward. We need you, we need your voice and so forth,'" Peterson told AgriTalk Radio host Chip Flory.
Peterson announced on AgriTalk Wednesday that he is heeding those calls and will be joining one of the best-known ag policy consulting firms, Combest, Sell & Associates. The namesake of the firm, of course, is a fellow former Ag Committee chair, Republican Larry Combest of Texas who is now retired from the firm. The firm is managed by co-founder Tom Sell, a former deputy chief of staff for the House Committee on Agriculture.
Peterson will not lobby for at least the first year, due to Congressional rules, but he looks to help guide agricultural interests through the legislative process.
"I think I can be helpful in terms of providing advice to Tom [Sell] and his people, but also to his clients in terms of how to deal with the new majority in the Ag Committee and the new chairman and members," Peterson told AgriTalk. "And frankly, I was getting a little bit restless sitting here on the couch. I'm not very good at being retired."
Peterson spent 30 years in the House, representing Minnesota's largely rural 7th District. He was defeated in November by the state's former Lt. Governor Michelle Fischbach who voiced support for President Donald Trump.
Listen to the AgriTalk segment below to hear Peterson's take on the new House Ag Committee, the Biden Administration's focus on climate and the talks already starting about the next farm bill.