Ferrie: Don't Delay Sending Seed Corn, Soybeans to Labs for Testing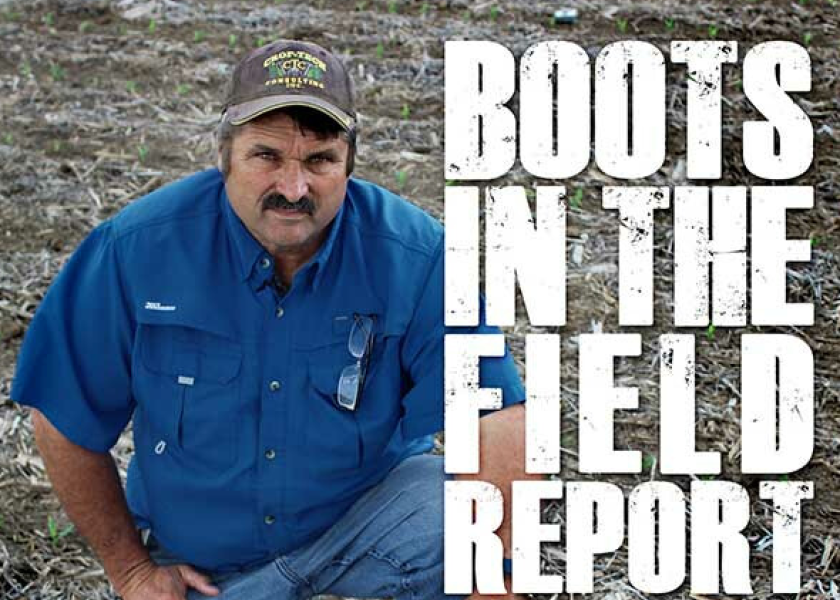 If you want to have any corn and soybean seed testing conducted before you head to the field this spring, now is the time to get samples submitted to labs.
"With COVID restrictions, the seed labs are telling us to send samples sooner than later," explains Ken Ferrie, Farm Journal Field Agronomist and owner of Crop-Tech Consulting, Heyworth, Ill. "Once the labs get covered up, there's not much they can do to speed things up."
In this week's Boots In The Field report, Ferrie provides some direction on how to decide which seed tests could be most useful to you.
Cold Test for Soybean Seed
While both warm and cold tests for soybean seed are available, it's the latter that is of most use to growers.
"The cold test is the indicator of how your seed will handle cool, wet conditions at planting and germination, and not many seed tags give you the cold score," Ferrie says. "As we are planting soybeans earlier and earlier, the cold score has become more valuable."
Many of Ferrie's farmer customers test all of their soybean lots and then, once they have the cold-test score results in hand, they decide which lots to plant early.
Another option is to test only those bean lots you plan to plant early. However, that is a bit risky. "You might get a poor cold score, and then trying to exchange treated seed can be tricky," Ferrie explains.
Ferrie adds that soybean seed you expect to plant early will likely benefit from an insecticide and fungicide. Also, consider providing some protection against Sudden Death Syndrome, if that disease is a problem in your area.
Cold Germination and Accelerated Aging Scores for Corn Seed
Saturated cold and accelerated aging scores provide a good indication of how a corn hybrid will handle tough conditions, Ferrie says. He likes to see test results with scores of 85% or higher.
"Corn with a good warm and cold score will do just fine if you don't leave it in the ground for a month – like we saw last spring when some corn was in the ground 35 to 40 days," he says. "If you're going to push conditions, having more information to work with as you make decisions can be a big help."
The Pericarp Test for Corn Seed
With this test, the lab exposes the seed corn to a dye, then rinses it and looks to see if the dye has penetrated the pericarp—the outer covering of the seed that protects the kernel and helps maintain the seed's integrity.
Dye that penetrates the pericarp means the seed is cracked. Ferrie says to take such damage into consideration as you finalize your fertility program.
"Based on our plot work, when severe damage gets above 6% we need to start using caution when it comes to using in-furrow starters," he advises. "At 10% damage, I would recommend shutting off your in-furrow starter." However, Ferrie says you can still use a 2x2 fertilizer placement.
"Seed with a good germination score but a poor pericarp score can still be good seed and not be a problem unless you're using in-furrow starters," he adds.
Potential Ramifications of Cheap Seed
Ferrie says the poorest seed samples he routinely sees are from internet-brokered products or seed available from discount suppliers.
"I'm not saying we don't see good lots coming from there as well, but that is where we see some of the toughest seed samples that come through here," he says. The reason for that: "It is cheaper for seed suppliers to release the seed into the broker market than it is to pay to have it destroyed," Ferrie explains. "If the price looks too good to be true, buyer beware."
To hear more of Ferrie's thoughts and recommendations on seed testing, check out his complete podcast on the topic here:
Ferrie: Plan For A Normal Crop In 2021; Don't Let A Drought Threat Drive Your Decisions
Ferrie: Corn Plots Show 75-Bu. Yield Swing Based on Nitrogen Rates, Timing