Farmland Rental Gets New Playing Field, and High Bid isn't King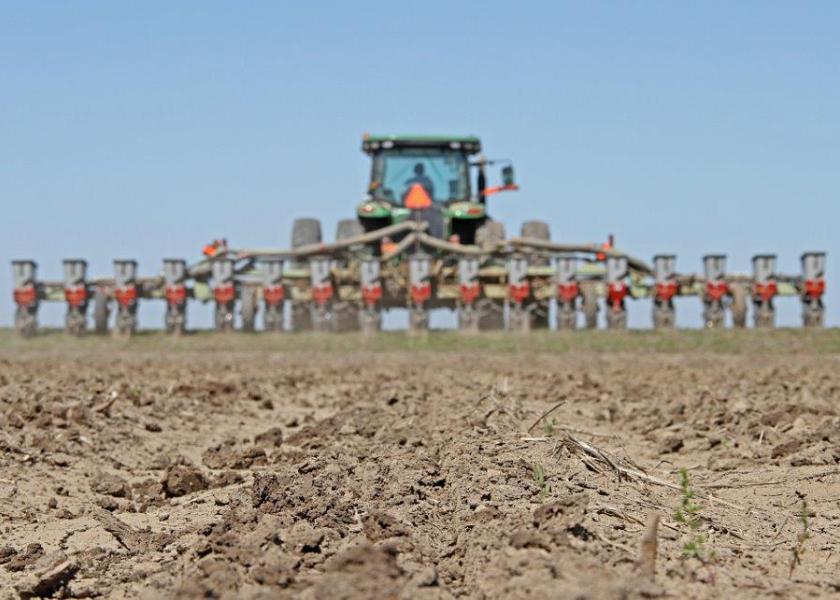 When a block of farmland opened a mere four miles away from Wyatt Mustread, the young Illinois producer had no clue the ground was available, until stumbling over the acreage during an online auction search. His subsequent lease offer, although not the high-dollar bid, won the digital auction, and Mustread now is convinced: A new, nationwide farmland auction service—CashRent—betters the lease dynamic for growers and landowners.
In the United States, 40% of farmland is leased, but what is the right rental rate for farmland, and what farmer is the best fit for the acreage? The questions often have vexed agriculture, with both producers and landowners sometimes at odds over a range or target price. The market is dual-sided, with many producers hoping to gain ground and grow a given operation, yet stunted by a lack of access and knowledge of available land, and on the flipside, landowners look for farmers and the right fit. Traditionally, farmland leases are often the product of handshakes and hazily constructed contracts, but CashRent aims to bridge the gap with a transparent, online marketplace, and standardize cash rental rates.
Build It
In 2013, Chris Bauman bought a small mix of tillable acres and timber in Illinois, and agreed to a 50-50 crop share with a farming neighbor. After three years splitting seed and fertilizer bills, Baumann approached the neighbor and requested a switch to straight cash rent, and got a reply of $150 per acre.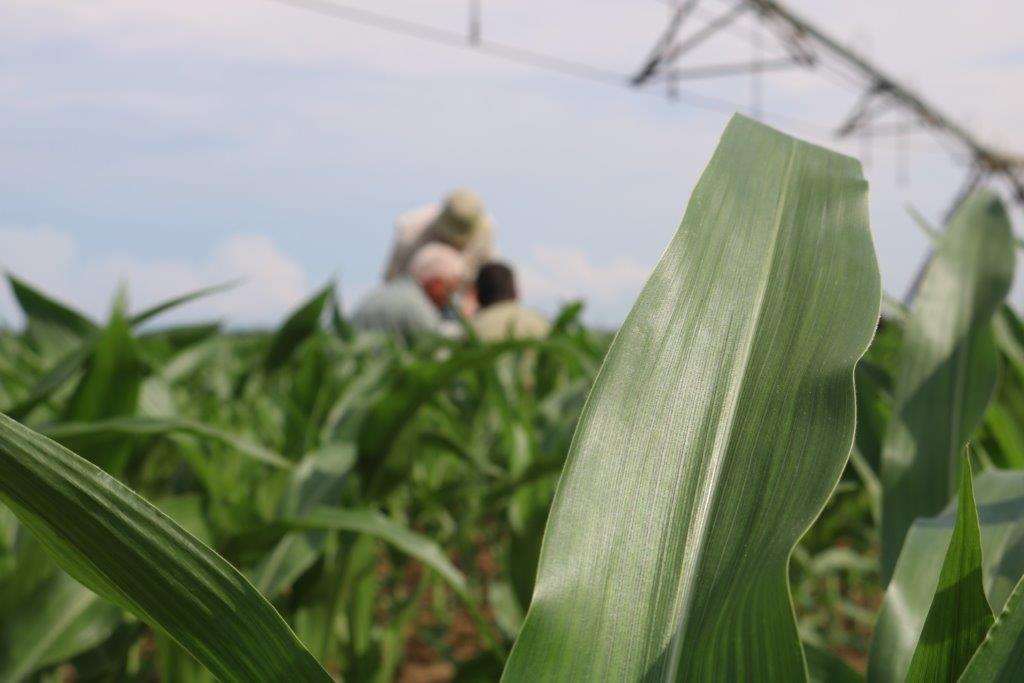 Unsure of his soil quality and uncertain of reasonable rental rates, Baumann began searching for answers, using a GPS tracker to calculate his precise amount of tillable ground, and taking soil samples to test fertility. Baumann did research through the University of Illinois Extension on soil types, location and average cash rental rates, and spent a month collecting fragmented data wherever he could find anything relevant, and then went back to the farmer with a new offer. No dice: The farmer remained at $150.
"I kept looking around, and quickly realized there was no price discovery, no quick and easy educational resource for landowners to explain what their asset was worth, and furthermore, I realized there was no marketplace," Baumann says. "I found a whole lot of farmers that wanted to grow their operations and get more ground, but didn't have access to know where the owners are, and conversely I saw owners looking for farmers. The system had no competition, no transparency, and no price discovery for the two parties."
With his own farmland experience in hand, Baumann eyed an opportunity to streamline the process for both sides—a proprietary online auction system. "My mission was to help farmers grow their operations and increase landowner ROI. Why not post farmland for rent, enable the system to notify local farmers, and allow them to bid? The landowner selects the bid and the highest amount doesn't necessarily win, and both sides sign a digital contract. I said, 'That's it, let's build CashRent."
Baumann approached colleague Brad Belser, due to Belser's expertise in farmland sales and the rental market through his land management company, Illinois Farm and Rec Land, and the duo then laid the foundation for a new market arena.
Long-term
How does CashRent work?
Landowners type in the address, mark a parcel of land as it digitally appears, and outline tillable acres, before CashRent provides a dollar range on what rent amount the ground is worth, generated by a proprietary algorithm based on soil type, geography, topography, previous yields, forecasted yield, commodity prices, input prices, and far more in-depth measurements, says Noah Berkson, cofounder of CashRent. Owners then select a lease term and auction duration (days, weeks, month).
Farmers type in relevant zip codes on the site and view adjacent farmland available for lease. Additionally, farmers receive notifications as new land becomes available. Bidding is initially anonymous and auctions average nine bids. "We do due diligence on behalf of the landowners, including reference checks, to make sure bidders are serious and will take care of the ground," Berkson notes. "We provide the landowner with recommendations based on bidder and amount."
After a winner is selected by the landowner, the farmer pays a fee to CashRent, 4% of the gross lease. Three-year leases are standard, but can be adjusted by participants. CashRent also contractually obligates growers to maintain soil health. "It's important for both sides to show the ground is being taken care of," Berkson says. "We don't want anyone to cut corners for a year and move on. Longer leases give everyone needed assurance."
CashRent kicked off in June 2020 in Illinois and Indiana, and began nationwide expansion in January 2021. Significantly, high bids haven't won an auction to date, Berkson emphasizes: "A high bid is by no means an automatic winner. For landowners, this is about a long-term relationship, and finding the right farmer who wants to be on the land for the long-term."
The digital platform is also gaining the attention of land managers and brokers, according to Berkson. "They've never had a digital tool like this and they can add all their contracts and clients, and list inventory through us, and it gives them something beyond their county or region."
Significantly, Berkson says landowners on CashRent report an average 26.5% jump (based on limited data) compared to previous rental rates. "The increase shows the disparity between real-time pricing of cash rental values. In the past, people weren't getting what their land was worth, but only what the one, two, or three people directly around them were paying. CashRent enables far more farmers to find out about the land and make a bid."
Connection
A fair market value is essential to both sides, Berkson adds. "This allows landowners to reach so many more farmers, and it allows farmers to grow their operations and find land options that might be next door, or 20, 30 or 40 miles away. We want CashRent to be the go-to place for farmland rental, and we'll offer financing in the future. We want to be a valuable help to the farming community and help farmers excel."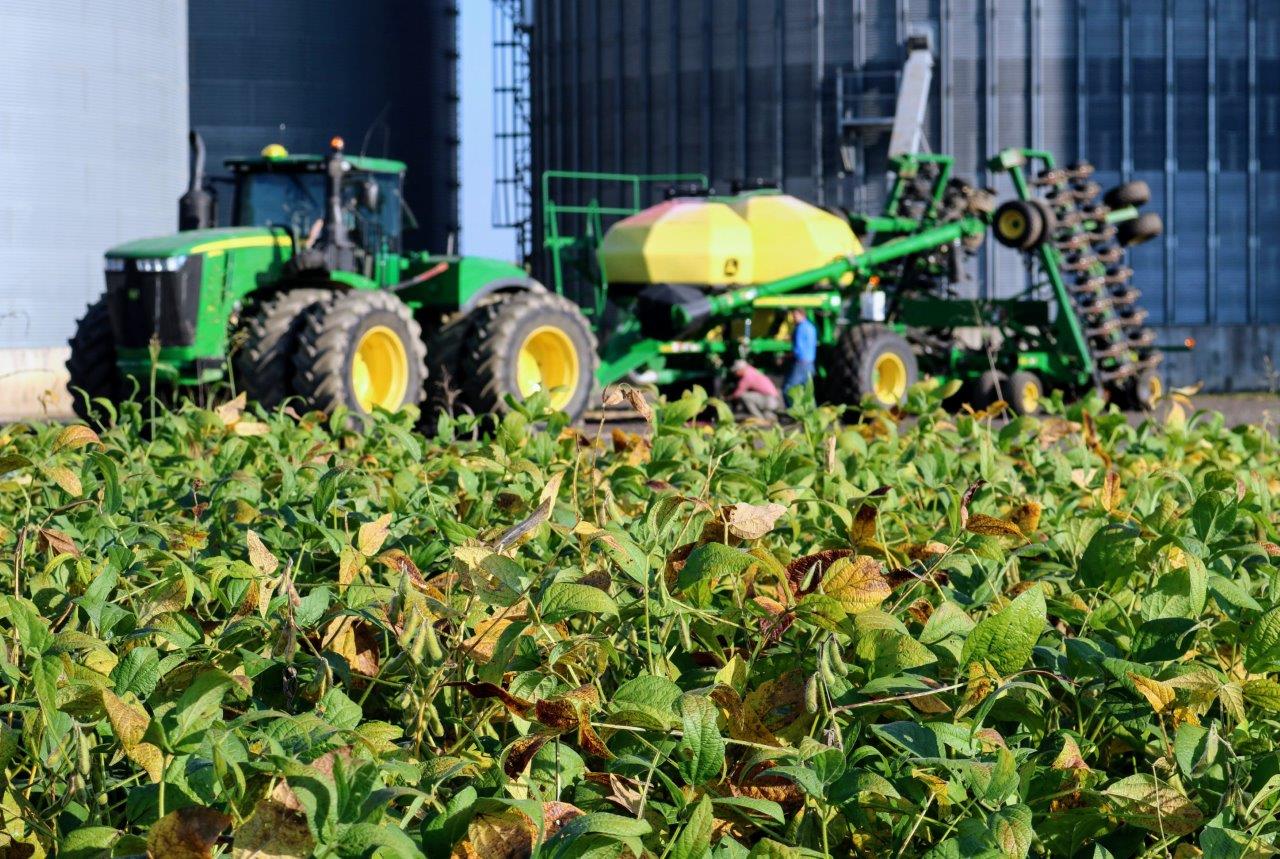 Standing on his corn and soybean ground in Fulton County, Ill., Mustread, 24, is highly familiar with the difficulties of farmland rental, and he hopes CashRent will open new doors. He signed a three-year lease on his auction win. "Start to finish, the system was simple to use," he says. "Couple minutes to get an account and I could start bidding."
I didn't have the highest bid, but I connected with the landowner and got land that is truly crucial to my operation," Mustread adds. "It leveled the playing field for me as a farmer."
For more, see:
US Farming Loses the King of Combines
Ghost in the House: A Forgotten American Farming Tragedy
Rat Hunting with the Dogs of War, Farming's Greatest Show on Legs
Misfit Tractors a Money Saver for Arkansas Farmer
Predator Tractor Unleashed on Farmland by Ag's True Maverick
Government Cameras Hidden on Private Property? Welcome to Open Fields
Farmland Detective Finds Youngest Civil War Soldier's Grave?
Descent Into Hell: Farmer Escapes Corn Tomb Death
Evil Grain: The Wild Tale of History's Biggest Crop Insurance Scam
Grizzly Hell: USDA Worker Survives Epic Bear Attack
A Skeptical Farmer's Monster Message on Profitability
Farmer Refuses to Roll, Rips Lid Off IRS Behavior
Killing Hogzilla: Hunting a Monster Wild Pig  
Shattered Taboo: Death of a Farm and Resurrection of a Farmer     
Frozen Dinosaur: Farmer Finds Huge Alligator Snapping Turtle Under Ice
Breaking Bad: Chasing the Wildest Con Artist in Farming History
In the Blood: Hunting Deer Antlers with a Legendary Shed Whisperer
Corn Maverick: Cracking the Mystery of 60-Inch Rows
Against All Odds: Farmer Survives Epic Ordeal