Cupid Helps Consumers 'Date a Cow' This Valentine's Day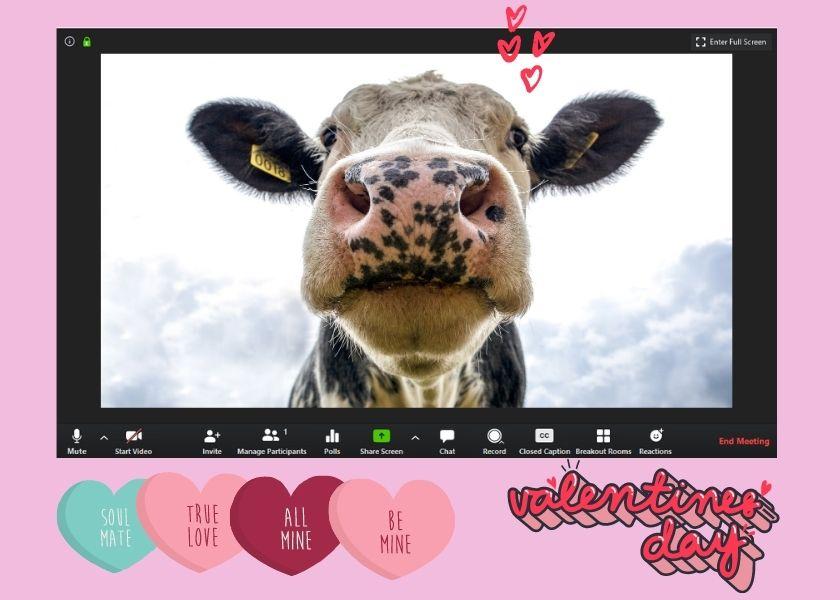 If you're still looking for a date for Valentine's Day, have you considered going on a Zoom date with a cow?
That's right, it's a real thing.
Stoneyfield Organic, an organic creamery located in New Hampshire, is offering a 15-minute "Date with a Cow" Valentine's Day package for consumers. The "date" can be purchased for $50 and includes a one-on-one virtual Zoom call with a real organic cow and festive treats such as strawberry yogurt, milk chocolate and a stuffed animal cow keepsake.
The proceeds from the date will be donated to Wolfe's Neck, an organization committed to organic farming, innovative soil health research, and future farmers. The company also helps local dairy producers by providing access to research grants.
Consumers seem to be on board with this dating service. Due to an abundance of interest, all of the zoom calls have already been reserved. However, if one consumer gets cold feet and backs out of their date, other consumers on the waiting list just might end up with an udderly awesome Valentine's Day experience.