Conservation: It Just Makes Sense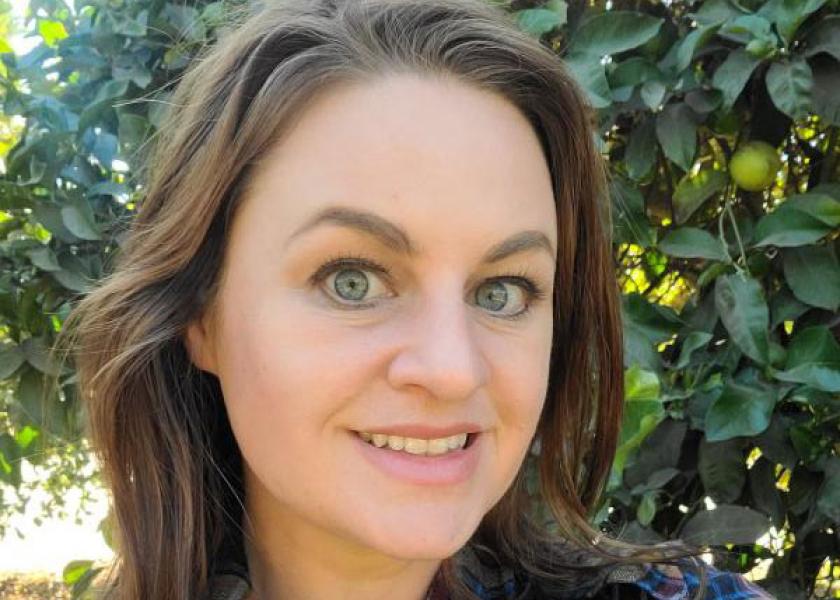 When life gives you lemons, water them carefully. At least, that's what avocado and lemon tree grower Angela Vanoni does. A native of Ventura County, California, she's no stranger to drought and strict rules governing how much water her family can use to produce crops.
"Water is so limited, that's why we use micro dripper irrigation," Vanoni explains. "We have an emitter for each and every one of our trees in the entire orchard that allow us to direct water right to the root zone where it needs to go. We can monitor exactly how much goes on and for how long to be as conservative as possible."
With critical eyes on their farm, they're careful to not only preserve the water they use, but fertilizers they apply, the soil they farm and the pesticides they use. The county is 50% agricultural and 50% urban, so they need to be able to defend their every move.
"We're 100% no-till, and we're very mindful of our integrated pest management tactics and are careful not to overuse pesticides — I don't want them to become ineffective from misuse," she explains. "We're precise with fertilizer application because we don't want to pollute the water, and it's more cost efficient."
In addition to these strategies, they're putting organic matter back onto the soil every year by turning the trash from pruning trees into mulch. This not only creates more organic matter, it reduces the need for some herbicides because it creates a mat weeds don't penetrate.
Managing public concern
The Ventura County Resource Conservation District and the Natural Resources Conservation Services help enable farmers and ranchers in her area to succeed while being good stewards of the land. The groups provide various grant opportunities and education to local farmers and ranchers.
"We're involved in a couple through the Natural Resources Conservation Service and the Ventura County Resource Conservation District," Vanoni says. "They offer grants that help improve technology, including soil sensors that we hope to get soon."
COVID-19 concerns have changed the way the conservation groups reach out, but they're still working to educate people in their area. Vanoni says they provide valuable tools such as checks to see how efficient your irrigation systems are, more information about tissue sampling and other ways to check your operation's overall impact on the environment.
While it's sometimes a little more work, and even requires double-checking the efficiency of each tree, Vanoni says conservation is here to stay.
"It's just good business — we're saving money in water efficiency, pesticides and fertilizers," she says. "There are things we'd like to update, sure, but not at the price of reducing conservation efforts."