Brandt Expands Illinois Production Facility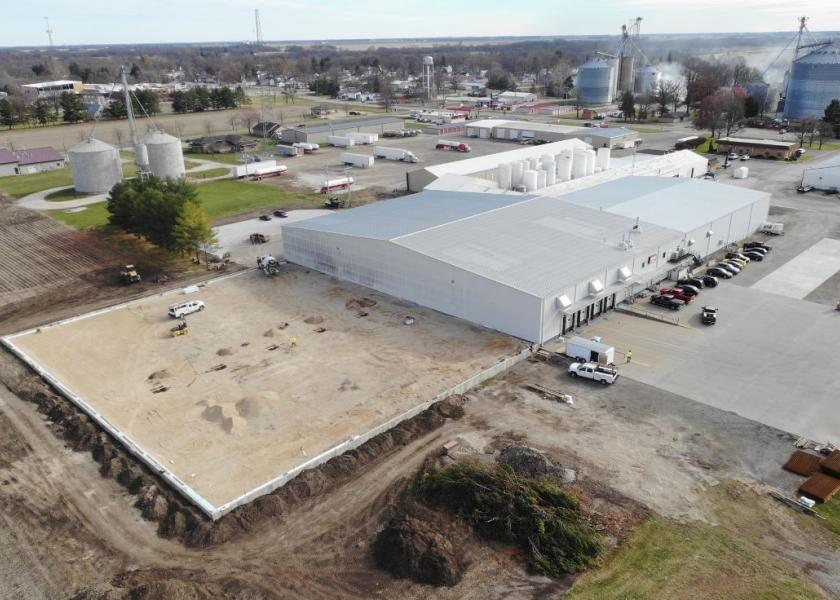 A new 40,000 square foot expansion has begun at Brandt's Pleasant Plains, Ill., manufacturing facility. 
The company says the larger footprint will allow for expand storage capacity by more than 30%. The space will be used for more storage of its finished dry and liquid fertilizer blends in addition to larger supplies of raw materials. 
The expansion is a $1.5 investment. 
"In 2020, we saw unprecedented demand for Brandt specialty nutrition products," Bill Engel, Brandt Executive Vice President said in a news release. "We continue to make significant investments in our business to ensure that we can get this technology to our customers quickly and efficiently."
Brandt has seven manufacturing facilities: Pleasant Plains, Ill., Fresno, Cali., Visalia, Cali., Lakeland, Fl., Logan, Utah, Carmona, Spain and Londrina, Brazil.
The Illinois expansion builds on another announcement made in 2020 about Brandt's growing manufacturing footprint. 
Earlier this year Brandt announces its acquisition of the facility in Brazil, which is undergoing renovations and expected to be fully online by 2022. That factory is located within 10 miles of the company's Brazilian headquarters. 
"This is a huge leap forward for Brandt in Brazil," Rick Brandt, CEO & President of Brandt said at the time of the announcement. "Our goal is to move as much production for the Brazilian market to the local plants. We are deeply committed to Brazil and our Brazilian customers. We aim to position ourselves for long-term growth and success in the country and across South America. This new plant will help us do that."