Biden's 'Buy American' Executive Order Pushes for Electric Vehicles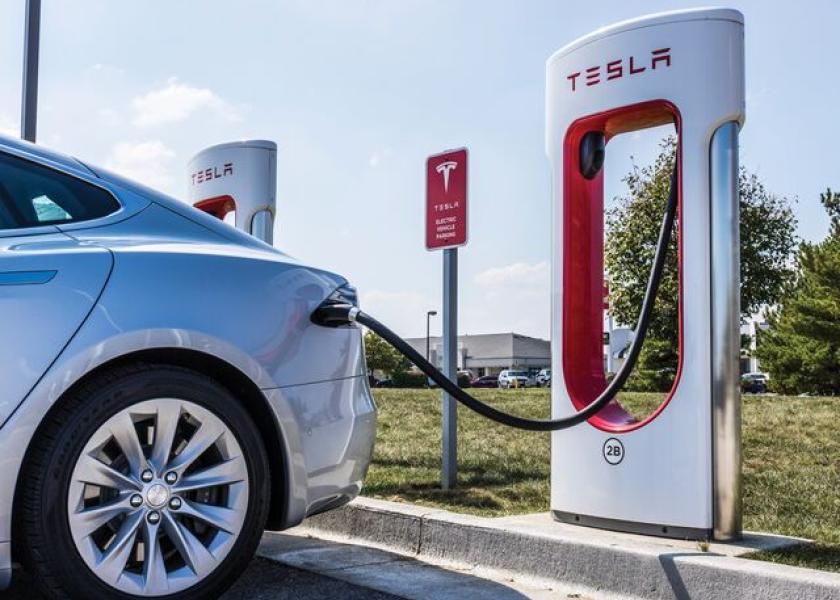 Biofuels groups have high hopes a Biden Administration will get the Renewable Fuels Standard (RFS) back on track. But an announcement just days on the job seems to showcase a Biden Administration's push for electric vehicles instead.
President Biden announced a 'Buy American' plan as part of an executive order he signed on Monday. A piece of that plan is replacing federally owned vehicles with electric vehicles over time. Biden said on Monday, "The federal government also owns an enormous fleet of vehicles, which we're going to replace with clean electric vehicles, made right here in America by American workers." The move to electric vehicles is something the Biden Administration says will happen over time.
The news came as a surprise to biofuels groups, saying biofuels are the clean energy choice that could help answer the Biden Administration's climate push. 
"We are disappointed with reports that biofuels are not included in the effort to decarbonize the transportation sector through the federal fleet," says Emily Skor of Growth Energy. "Biofuels like plant-based ethanol play a critical role in any strategy to get to 100% transportation decarbonization. In fact, just last week, the Rhodium Group, a leading climate analysis firm, released a report that showed that biofuels play a large role in any efforts to reduce transportation sector emissions.
Renewable Fuels Association (RFA) responded to the news say there's an even bigger opportunity for cleaner energy by federal vehicles opting to use E85. 
"The federal government has for years required its fleet to run on alternative fuel blends like E85, but the federal employees behind the wheel have often neglected to do so--even with E85 easily accessible, and despite the requirement to use it," says Geoff Cooper, president and CEO of RFA. "The infrastructure for the 'enormous' fleet of federal electric vehicles the president envisions is not going to be in place for some time, so we encourage the Biden administration to enforce the existing requirements for thousands of flex fuel vehicles to use American-made renewable fuels, and to adopt a technology-neutral approach to sustainably fueling the federal fleet. The federal government recognizes that ethanol reduces both tailpipe pollution and GHG emissions—the latter by up to 50%, compared to gasoline. It's a smart, low-carbon choice available right now."
Just before Biden was sworn in, Growth Energy told Farm Journal it was hopeful a Biden Administration would help restore the integrity of the RFS, a move Growth Energy said would have a positive impact on rural America.
"He campaigned on very strong statements of support for the Renewable Fuel Standard," says Emily Skor, CEO of Growth Energy. "He very severely admonished the Trump administration's EPA for its abuse of the small refinery exemptions. So, certainly within the first 100 days, there's going to be opportunities for the EPA, in particular, to take action to right the ship and restore integrity to the Renewable Fuel Standard. If the new administration does that, that's like an injection of adrenaline in the arm of rural America."
RFA says if Biden wants to focus on climate change, ethanol may be a way to do that. A recent RFA study found rejecting the small refinery waivers could secure 10.7 million metric tons of greenhouse gases.
"We're hopeful that day one in office, we're going to see EPA clarify that this this nonsense with giving out these small refinery exemptions is done, and put that whole sort of chapter of the RFS behind us," says Cooper.
Groups like Growth Energy still think biofuels could help answer the administration's call for change to cleaner energy. 
"The biofuels industry and rural America stand ready to help President Biden and his administration harness the benefits of biofuels to attain aggressive net-zero emissions goals and look forward to their plan to include biofuels in the solution to climate change," says Skor. 
Not every policy insider was on board with the idea Biden would support biofuels. Former USDA Secretary and Nebraska Senator Mike Johanns told AgriTalk's Chip Flory last week that biofuels is one area where he's concerned. From the hangover effect of small refinery waivers and other issues, he said the future of biofuels isn't clear.
"I just wonder if the Biden administration is going to push biofuels like the Bush administration did when I was the Secretary of Agriculture," said Johanns on AgriTalk. "The bloom kind of went off the rose, and I'm not sure that Biden scores a lot of points with the green elements of his party if he moves in the direction of biofuels. So that one I put in the category of pay attention. I'm worried about it"
Johanns also said agriculture needs a strong biofuels industry, but he's not confident it will be a priority for the Biden Administration.
The president's 'Buy American' executive order on Monday is also directing regulators to tighten the definition of American-made products and creating a new position in the Office of Management and Budget to oversee stepped-up purchases of domestic goods. Biden made the announcement with a backdrop stating "The Future Will Be Made in America."
The official statement regarding the Executive Order on the White House website states, "Today, while many American businesses are on the brink of having to close their doors because of the crises that our country faces, President Biden will sign an Executive Order to support manufacturers, businesses, and workers to ensure that our future is made in all of America by all of America's workers."
Related Stories:
Biofuels Groups Hopeful Biden Administration Will Restore the RFS
Why a Biden Administration's May Not Buy Into Green New Deal