Agri-Talk: Vilsack Highlights 8 Priorities For USDA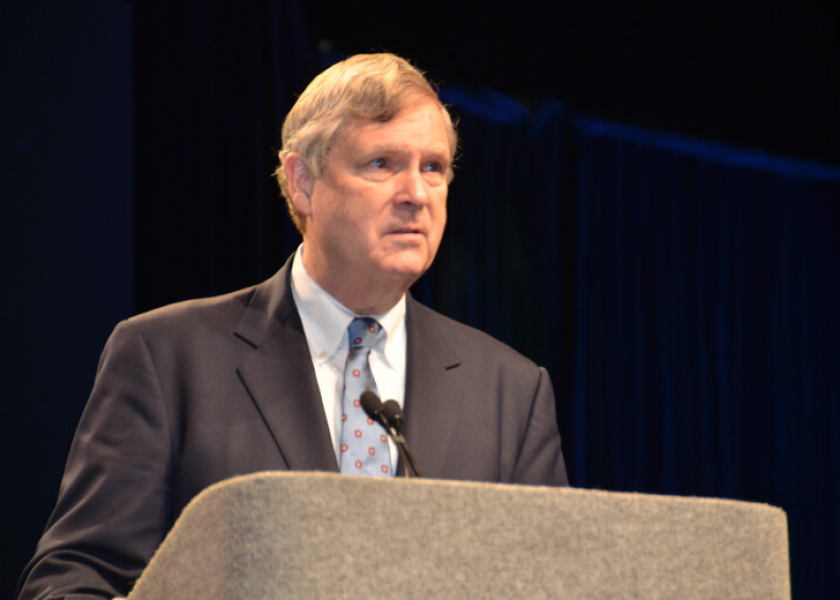 Will incoming USDA Sec. Tom Vilsack focus his efforts working on behalf of the 80% of the farmers who produce 20% of U.S. agricultural goods; or will he focus on the 20% of farmers who produce 80%?
It was a question Jim Wiesemeyer pondered as he spoke with Chip Flory, Agri-Talk host, on Monday afternoon as Vilsack prepares to retake the reins and lead a second time at the agency. His confirmation is scheduled for tomorrow, Feb. 2.
"Well, the party has definitely moved left," Wiesemeyer says, citing an interview Vilsack did in Iowa in late January with a newspaper reporter at The Storm Lake Times. During that interview, Vilsack highlighted eight priority areas that need to be addressed or that he believes would constitute "historic work."
At the top of the list is addressing the impact of the pandemic, not only on agriculture's economic well-being, but on the U.S. overall.
"COVID relief is No. 1 for Vilsack and Biden, too," Wiesemeyer says. "But if the Democrats include the minimum wage increase of $15, you can kiss bipartisanship goodbye."
Biden was set to meet with a group of Republican Senators Monday afternoon to discuss the COVID stimulus package. "But I think it's just for show," Wiesemeyer says. "We're talking March before we will see the next COVID relief package."
Along with COVID relief, Wiesemeyer says the other seven priority areas that Vilsack has his sights set on are:
1.    Equity and inclusion
2.    Climate and regenerative agriculture
3.    Rural economic development
4.    Nutrition security and assistance
5.    Open and competitive markets
6.    USDA employee morale, and
7.    Forest Service management, because of climate-driven wildfires.
Listen here for the complete Agri-Talk discussion:
Vilsack Could Unveil His Climate, CCC Plans During Tuesday's Hearing
Signal to Noise: Stabenow Hints CFAP Review Could Bring Changes