AEM Report Shows 2021 Tractor, Combine Sales Off to Explosive Start
Equipment sales are off to a strong start in in 2021, with double digit gains for tractor sales just in the first month of the year. Combine sales are also skyrocketing, according to the latest monthly flash report from the Association of Equipment Manufacturers.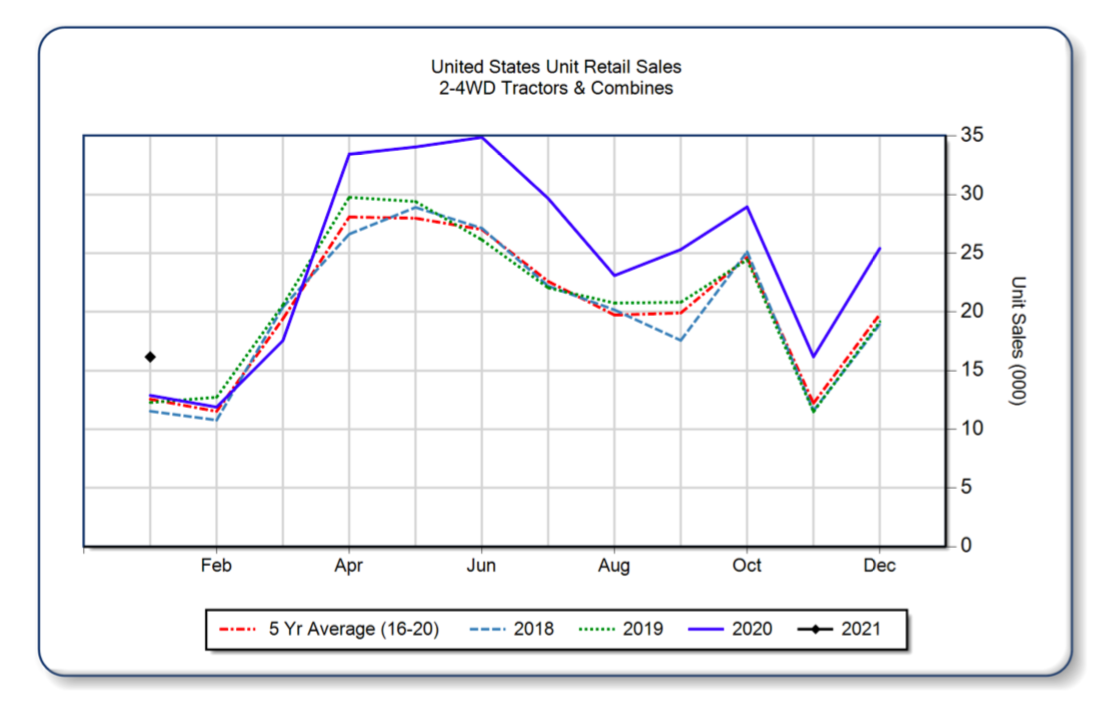 manufacturers, sales of all tractors in the U.S. during January were up 25 percent compared to January a year ago. Here are other highlights from the report:
 Nearly 16,000 (15,807) tractors were sold in January. 
 Smaller two-wheel drive units under 40 horse power were up 33%.
 40 to 100 horse power tractors were 16% higher. 
 larger 4 wheel drive tractors saw a 34% surge year over year. 
 The January AEM Flash Report also revealed combine sales are also starting strong up 77% compared to the first month of 2020.