3 Maps to Assess Drought Conditions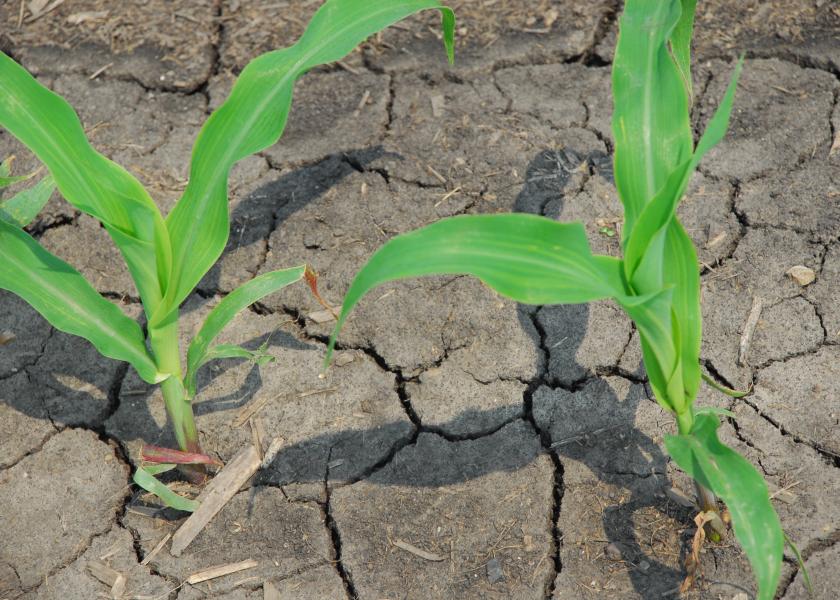 Look to see your risk for a dry start to planting season 
Normally drought conversations don't begin in early winter, but in mid-January, 45% of the U.S. was experiencing moderate drought or worse. 
"Spring rains can undo all of winter's sins," says Eric Snodgrass, principal atmospheric scientist with Nutrien Ag Solutions. "But this year I'm a little more concerned about drought."
Despite current conditions, it's unlikely 2021 will reach the magnitude of the 2012 drought, says Brad Rippey, USDA meteorologist. That's because dry conditions occupy a small area of the Corn Belt, and the eastern Corn Belt tends to see a wetter bias with La Niña. His big concern is a possible flash drought.
"A 'flash drought' cannot be ruled out for the Midwest," Rippey says. "While warning signs with lack of snow and dry soils were apparent across parts of the Midwest in the spring of 2012, historic drought could not have happened without a pattern change in late spring that locked in hot, dry weather."  
Weather Impacts
A La Niña pattern will keep the northern U.S. and Ohio River Valley above average in precipitation, while the southern U.S. is forecast to be drier, Snodgrass says. Much of the Midwest and Plains are below normal in snow events, which will prolong soil moisture deficits.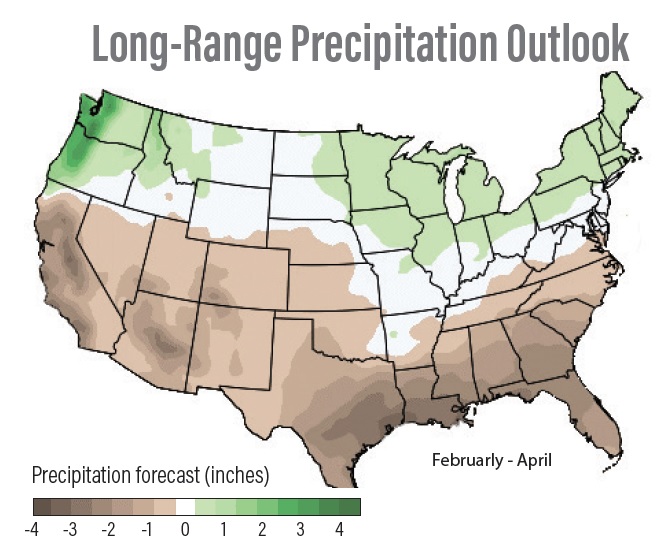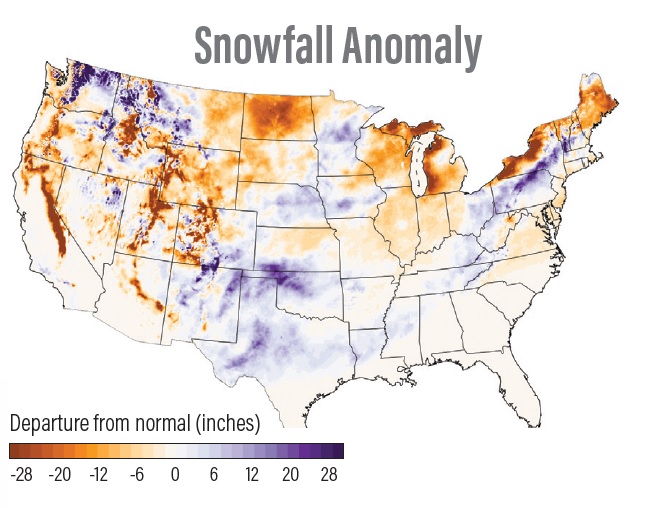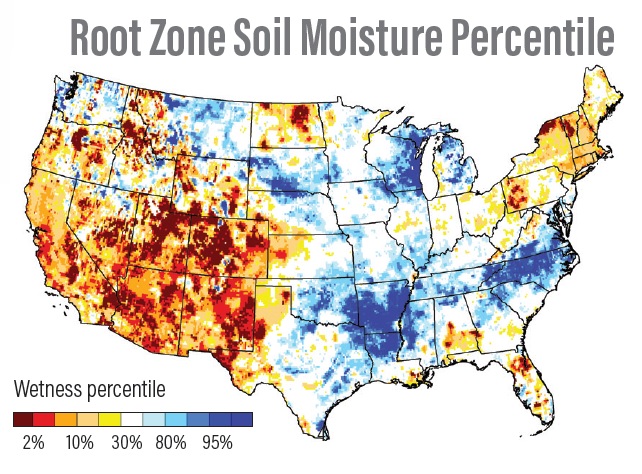 Don't miss Eric Snodgrass' virtual weather preview at Top Producer Summit. Register at TPSummit.com