2021 Soybean Outlook: Low Carryover, Higher Price Boost Acreage Projections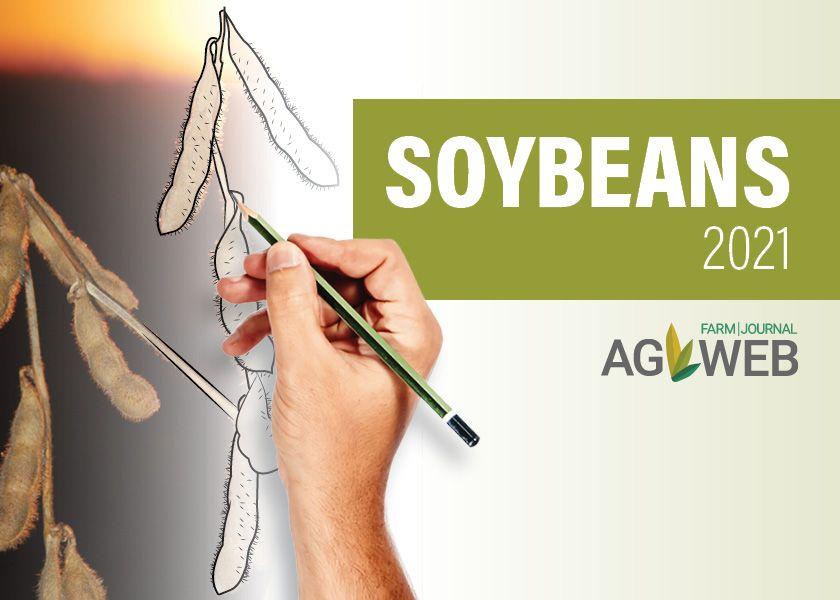 Farmers planning their crop acreage mix for 2021 – and evaluating how soybeans will fit into that – have some good news on the pricing front to consider in the process.
On Thursday, USDA projected the season-average soybean price for 2020/21 at $10.55 per bushel – up 15 cents from the agency's November World Agricultural Supply and Demand Estimates (WASDE) report. This would be the highest price for soybeans since 2014, when price reached $10.10 per bushel.  
The agency also lowered its projection on ending stocks for soybeans from 190 million bushels to 175 million bushels. If realized, ending stocks would be the lowest since 2013/14.
With the anticipation of lower ending stocks and higher prices, the USDA projects 2021 soybean acreage will total 89 million planted acres.
The marketplace expressed disappointment in USDA's report – particularly since the projected drop in carryover bushels was based on increased domestic crush and not export demand – and commodity prices dipped, as a result.
Still, Chad Hart, Iowa State University economist, says "all signals point to exports continuing to grow."
Hart told AgriTalk's Chip Flory that he believes USDA projections are headed in the right direction and that the marketplace is trying to add even more acres.
Some analysts are predicting as many as 92 million soybean acres for 2021.
"We've never touched that number before, and I'm not going to go that aggressive. I'm in that 90- to 91-million-acre camp," he told Flory.
But Hart adds, market opportunity and weather conditions will likely dictate total planted acres.
"I'm looking at February, and I think the trade is going to really concentrate on do we see those last residual sales on that export market or not? If we do, I think that will hold that price up there, and we'll get closer to 91 million acres out there, but 92 million would be a really hard push," he says.
As for pricing in 2021, Hart says futures are pointing to a $10 season-average cash price.
"It's a signal to bring (planted) area in, and it's based upon this really strong demand out there," he says. "We don't see the feed (demand) side backing off; we don't see exports backing off. And so, if anything, that's putting in a floor right now that could go even higher as we move forward."
Corn, Soybean Prices Retreat as USDA's Modest Cuts Disappoint
Here's Why Traders Weren't Impressed with USDA'S December Crop Reports