Why Small Refinery Exemptions Would Leave Stain on Trump Administration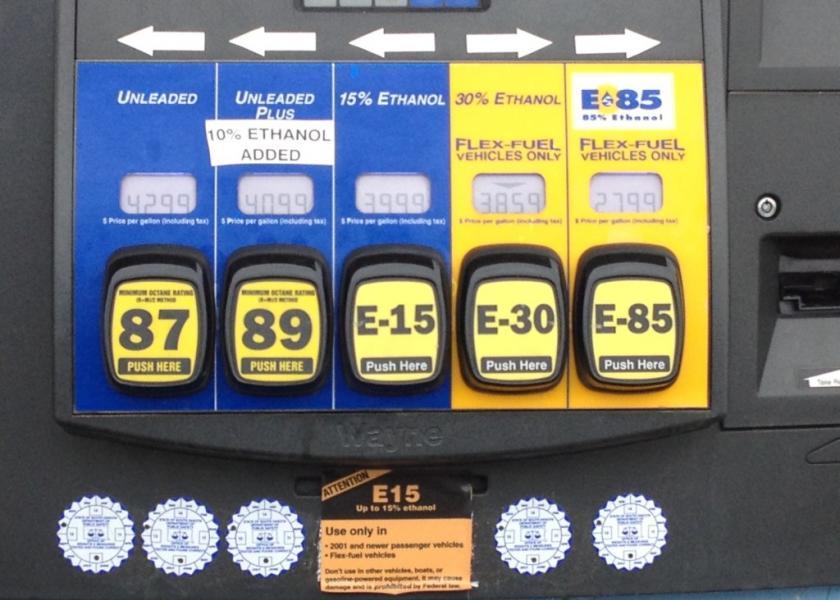 Renewable Fuels groups fear current EPA Administrator Andrew Wheeler will make a big splash on his way out, and one that would positively impact oil refiners, not ethanol producers.
Reuters reported earlier this week the current EPA administration was expected to announce a portion of small refinery exemptions (SREs) requested for the 2019 year. However, on Thursday, Reuters reported EPA will hold off on a SRE announcement, and instead propose to extend deadlines for refiners that prove compliance with biofuel laws.
While the news seems to be a rumor so far, groups like Growth Energy say they are trying to connect the dots and do what they can to prevent Wheeler and EPA from granting exemptions.
"We've been hearing that rumor really for much of this week, triangulating a lot of different sources, and of course, the frustration is EPA has not come out and definitive definitively said one way or the other," Emily Skor tells AgriTalk's Chip Flory on Thursday. "They haven't come out, to our knowledge, and said 'this is what we're going to be doing.' They also haven't come out on the record and denied that they're going to be the rumor they're taking action on SREs."
Skor says with competing headlines, the news is just creating more uncertainty for ethanol producers and oil refiners. That's why Skor says she and other groups are making sure their message is heard.
"Our response to that uncertainty is to make sure that they continue to hear this would be a horrible stain on the record of this administration. Not only that, it would be violating the letter of the law," she says.
When the possible move by EPA to grant SREs started earlier this week, the news infuriated groups like Renewable Fuels Association (RFA).
"I've had some of my members saying, 'gosh, this is just unbelievable.' And I asked, 'is it really? I mean given the Trump administration's track record on the Renewable Fuels Standard, yes, I think this is completely believable.' This administration began with EPA trying to torpedo the RFS, and it appears that this administration will end with EPA trying to torpedo the RFS," Geoff Cooper, president and CEO of RFA tells AgriTalk's Chip Flory earlier this week.
Also this week, the Supreme Court says it will review a case that could determine the ability of oil refiners to win exemptions from federal biofuel-blending quotas. The justices say they will agree to hear an appeal by HollyFrontier Corporation and Wynnewood Refining Company. The appeal claims a 10th U-S Circuit Court of Appeals ruled wrongly when it deprived small refineries of economic relief specifically authorized by Congress.
Skor says any exemption announcement made by EPA before the Supreme Court hears that case would contradict what Administrator Wheeler has vowed to do.
"For months, Wheeler has been consistent, to our chagrin, he said there there's an appeals process on the 10th circuit decision. We're going to wait until that has exhausted itself until we take action," says Skor. "The Supreme Court has just announced it will hear the case. So there's absolutely no reason for Wheeler to now suddenly, in his final days in office, be granting SREs. That would be him completely going against what he's been saying for six months."
Skor points out President Trump is distracted by the impeachment hearing and other happenings on Capitol Hill during his final days of office. That's why Growth Energy, RFA and Congressional allies have sent letters to both EPA and the President to make sure they understand what granting small refinery waivers would do to farmers and ranchers.  And she says any decision and announcement in a Trump Administration's final days will be difficult to reverse even when President-elect Joe Biden takes office.
"Unfortunately, it's not quite as easy as simply saying, 'we've changed our mind,' because the agency does have to have some consistency in the record of how it's conducting business," says Skor. "We are having a lot of conversations internally right now and coming up with a variety of ideas and options that we would want to have a conversation about and make sure that EPA understands what avenues it would have to potentially remedy this and change course as quickly as possible."