Vilsack: CFAP Announcement Still Weeks Away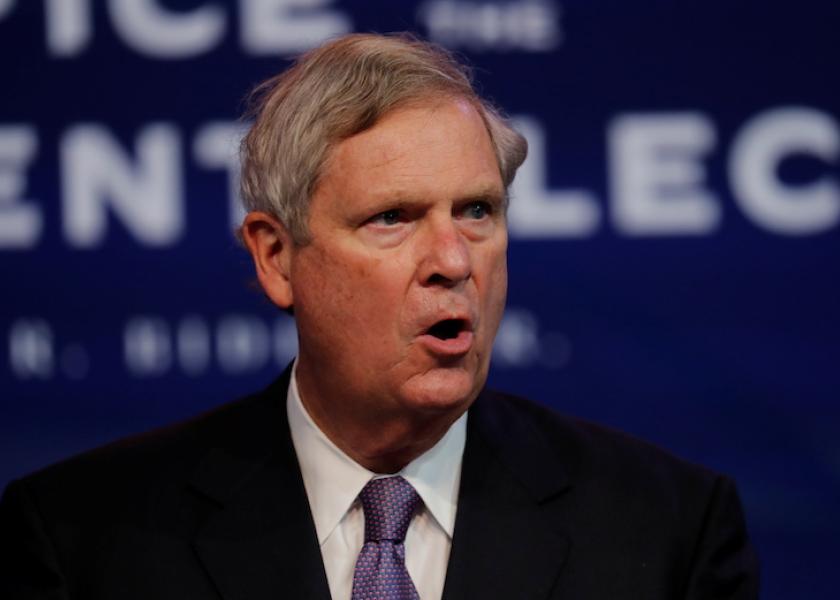 When the Biden Administration took office, a freeze was placed on a laundry list of policies and initiatives put in place in the waning days of the previous administration. That list included the disbursement of more than $15 billion in Coronavirus Food Assistance Program (CFAP) payments.  
Those payments will remain on hold for at least several more weeks, according to USDA Secretary Tom Vilsack in remarks to Commodity Classic on Friday.
"First and foremost, we wanted to do an evaluation at USDA to determine precisely what the need is out there, how many folks and how many groups and how many organizations and entities within the supply chain need help and assistance. Who has received some assistance, but not enough? And who hasn't received any assistance at all? We're in the process of sort of completing that analysis here," Vilsack said.
USDA is also watching closely the Senate debate on the latest COVID relief package and how that may play into resources available to the agency to combat coronavirus impacts.
"While we're considering this, we're also watching with some anticipation the passage of the American rescue plan which is currently being debated in the Senate," Vilsack added. "That's going to provide additional resources and so we wanted to make sure that we understood and appreciated the full range of need, and the full range of resources that might potentially be available before we made decisions about how best to allocate those resources. Now we know that it's important and we know that people are waiting, and we're going to try to get some of the answers to folks as quickly as we can."
There are two rounds of CFAP money in question. The Trump Administration announced a program primarily for contract hog and poultry producers of $2.3 billion left in the first two rounds of CFAP allocations. That program was unveiled just five days before President Joe Biden was sworn in.
Congress in December passed a third round of CFAP, totaling $13 billion for agriculture including $20 per acre payments for producers of 2020 price trigger crops and flat-rate crops.