Startup Pilots Blockchain-Based Platform to Buy/Sell Grain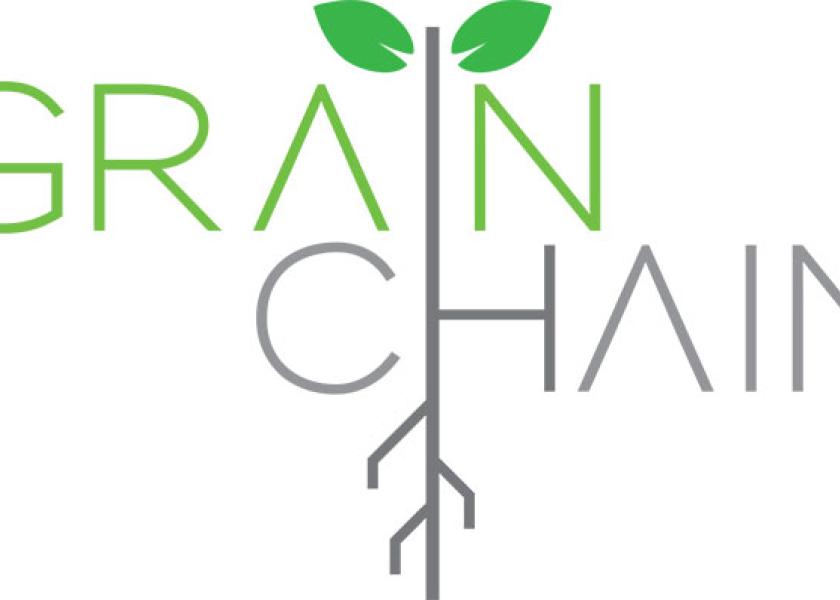 Aiming to be an "instant payment system for farmers" GrainChain is targeting September for a pilot launch.
"GrainChain is a blockchain based technology that gives the ability for a smart contract between an actual buyer and the farmer," explains Luis Macias, CEO of GrainChain. "Blockchain isn't just cryptocurrency. It's about transparency and power."
He goes on to explain that GrainChain has two main advantages in using blockchain in the buying and selling of grain: instant payment and a guaranteed contract.
"Our system is an instant gratification system. Users will see results on the first delivery," Macias says. "Additionally, putting all of this on the blockchain illustrates to the penny how everything was paid and where it went."
In illustrating how the concept works he says when a farmer wants to sell a certain quantity of grain, the farmer enters details about the grain in the system, including delivery date, quality, location, etc. Buyers evaluate those potential contracts, and once terms are agreed to, the buyer purchases the equivalence of the sale in GrainChain tokens. Upon delivery, the grain is verified by the system, and the buyer's tokens are automatically put into the farmer's GrainChain wallet. Then the platform automatically converts those tokens and deposits money in the farmer's bank account.
Grain facilities have three ways to implement GrainChain:
The same team launching GrainChain has worked for five years to launch SiloSys, a full governance system that integrates with scales and measuring instruments. The system also digitizes the delivering/receiving of grain, contract management and electronic tickets and fully integrates with GrainChain.
An API that integrates with appropriate systems.
A web-based version that functions with multi signature contracts
"The biggest benefit in using this for buyers is it's an instant change of title. By transferring the tokens they way we do, it gives the buyer ownership of the grain instantly," Macias says. "Also, buyers think it's a great way to attract new farmers as grain sellers, because it's a guaranteed contract."
A beta version has been launched with the 17 sites currently on the SiloSys platform, which are located in southern Texas and handle corn, milo and sunflowers.