Retailer Invests In New 4R Management Services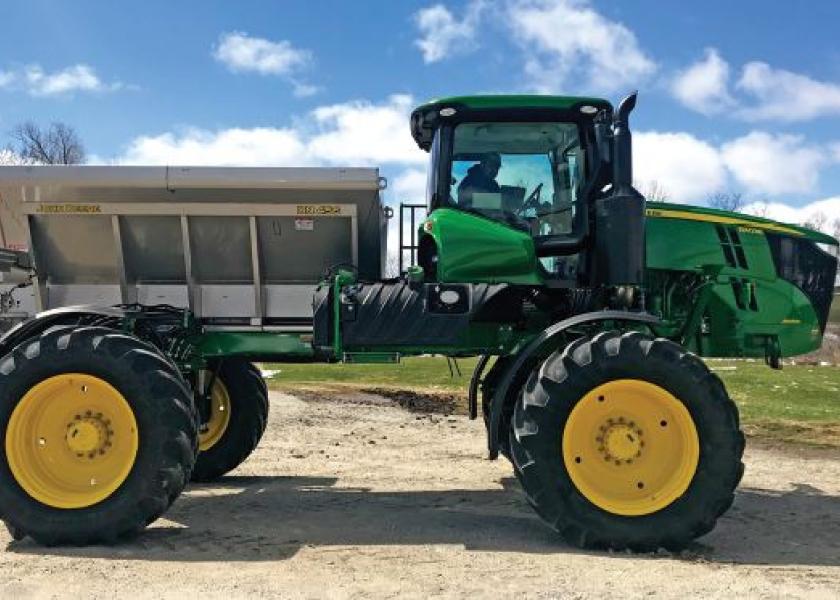 For South Central Cooperative, early 2018 was the time to add a John Deere R4038 for topdressing corn.
"We typically buy a new machine every three to five years," says Ryan Hall, who has been a professional applicator with South Central for 13 years. "We know we have to keep up with technology. It's just like a new computer—dollar for dollar, the newer you get, the less breakdowns you'll have."
Hall adds this machine's acquisition was a bit different from its typical trade-in pattern. The cooperative knows it needs to respond to the application demands from its farmers.
"We now have 65 farmers and 7,700 acres in our SUSTAIN program," explains Amy Smith, program coordinator for the co-op. South Central Cooperative spans nine locations in southeastern Iowa and northern Missouri.
"We first guinea-pigged the platform in 2015," Smith explains. "And since fully launching SUSTAIN, farmers have increased profitability and yields. The average farmer we work with has been applying ¾ lb. of nitrogen for every bushel of corn. That beats the Iowa average of 1.1 lb. per bushel."
Smith says farmers in the program are enrolled in Adapt-N to monitor nitrogen needs and are adopting multiple nitrogen applications rather than applying it all upfront.
Purchasing a new machine in these current times of tight profit margins is bullish, but the co-op believes it will pay off for its business and farmers' profitability.
"Generally, the farmers in our SUSTAIN program are very proactive and eager to adopt new practices," Smith says. "So at the same time, we have to be ready to invest in providing them new services."